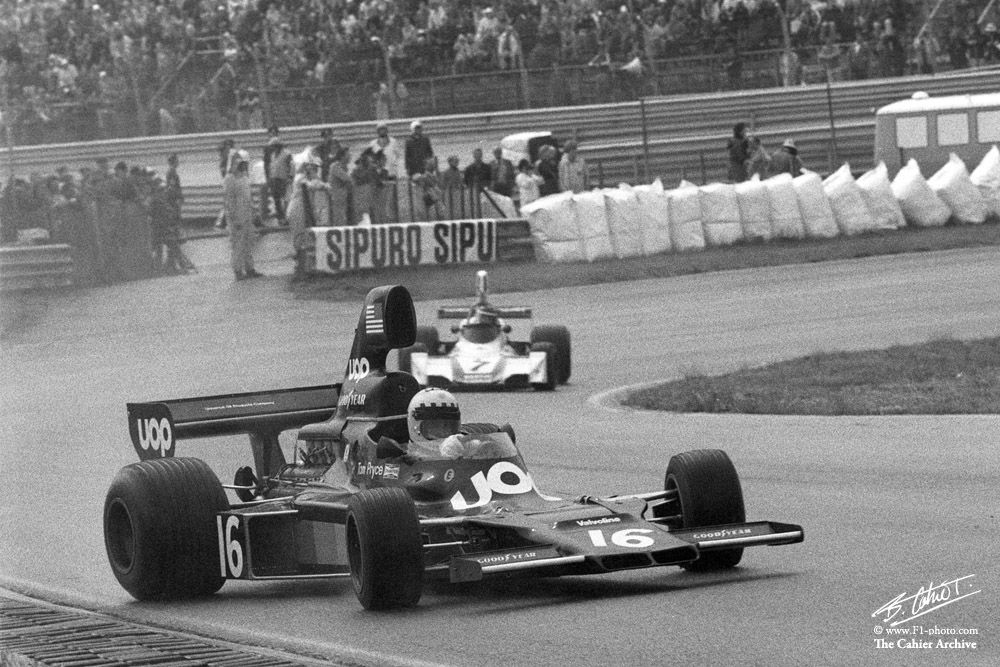 Welshman Tom Pryce was tragically killed on this day in 1977, the victim of a freak accident that marred the South African Grand Prix at Kyalami that year.
In a horrible twist of fate that occurred on lap 22, Pryce struck a marshal running across the track to help extinguish a small fire that had ignited on the car of his Shadow teammate Renzo Zorzi.
Running just behind the March of Hans Stuck on the uphill potion of the main straight, Pryce could not see, let alone avoid, the careless marshal when Stuck swerved to avoid him. The 40lb fire extinguisher hit the unfortunate Pryce in the head, killing him instantly as well as the young 19-year-old marshal, Frederick Jansen van Vuuren.
Pryce was 27 and on the verge of a promising career. In 1975, he won the non-championship Race of Champions at Brands Hatch with Shadow.
A shy soul off the track, Pryce was a fierce charger with a flamboyant style behind the wheel of a race car.
In this photo by Bernard Cahier, Tom is seen battling the elements and his Shadow at Zandvoort in 1975.