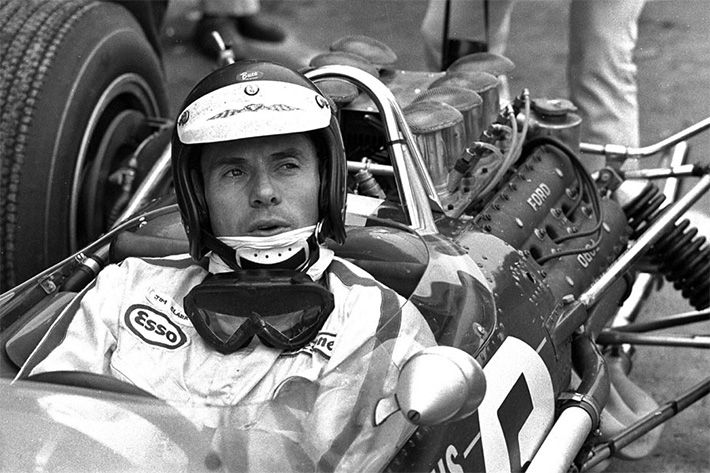 Jim Clark, born in Scotland on this day in 1936, will always remain one of the undisputed all-time legends of motorsport.
He was a two-time Formula 1 world champion in 1963 and 1965. Up until his untimely passing, Clark had won more Grand Prix races (25) and secured more pole positions (33) than anyone before him.
Clark was also the first Formula 1 driver to be victorious in the Indianapolis 500, in 1965.
His flawless, smooth style made every single of his outings in a racing car look effortless and uncomplicated while it was anything but.
Sadly Clark was killed in a racing accident at Hockenheim on April 7 1968, just a month after he had turned 32 and after winning the opening round of the F1 season at Kyalami.
Despite his outstanding skills and talent, the great Scot was a shy, unassuming man who let his racing do the talking.
His gravestone in Chirnside lists him as 'Farmer' ahead of 'World Champion Motor Racing Driver'.