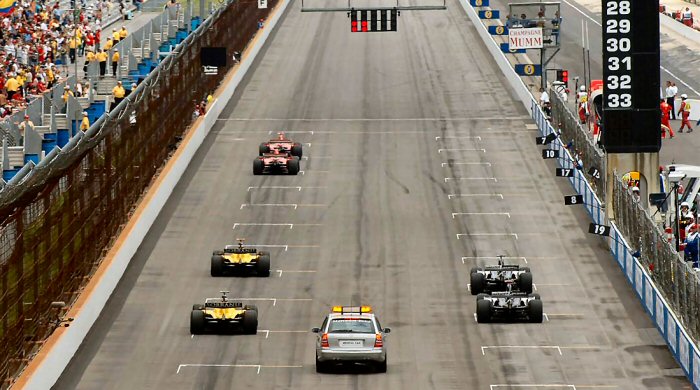 Six cars. That was the full extent of the US Grand Prix's starting grid at Indianapolis on this day in 2005.
All 20 cars made their way out for the parade lap, but 14 using Michelin tyres pulled in and retired because of safety concerns.
The French manufacturer had been caught out by unexpected tyre wear on the resurfaced Speedway and stated that its rubber would not last for entire duration of the race. With tyre changes outlawed by the regulations, there was no other choice but to withdraw.
Needless to say, the 100,000 crowd loudly expressed its ire as Ferrari's Michael Schumacher cruised to a meaningless victory in front of team mate Rubens Barrichello.
Meanwhile, Jordan's Tiago Monteiro and Narain Karthikeyan, and Minardi's Christijan Albers and Patrick Friesacher spent the afternoon just making up the numbers that day.