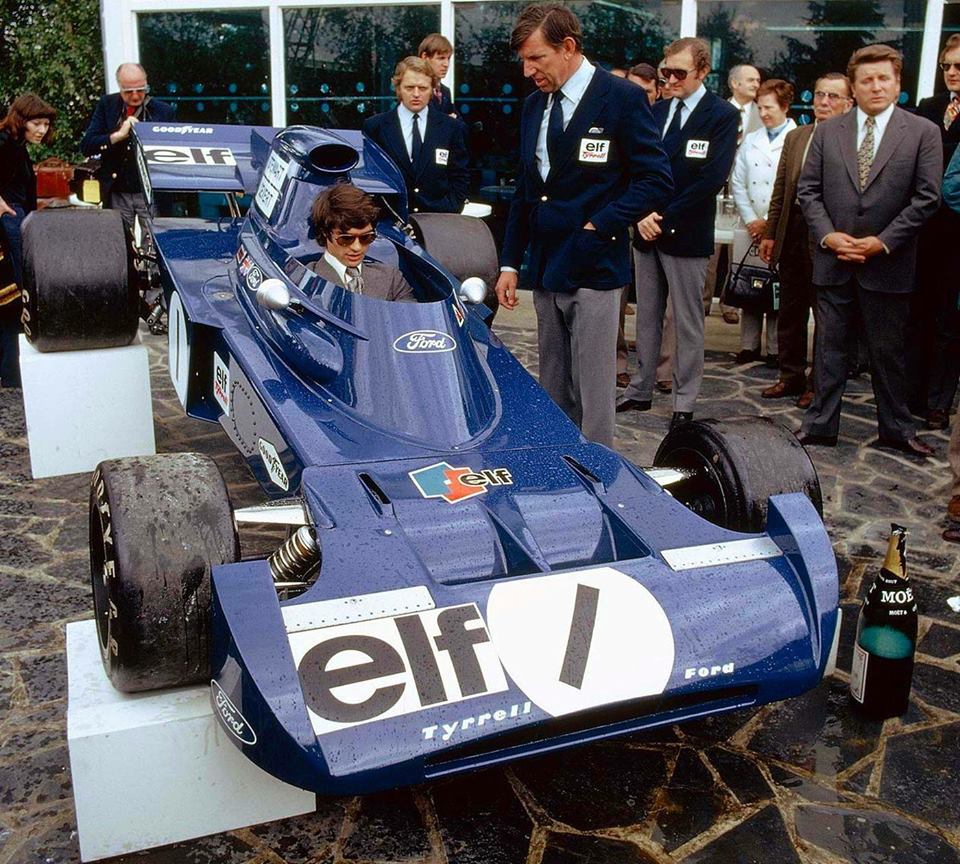 French driver François Cevert was born on this day in 1944. He made his début in the Netherlands, four races into the 1970 season, following the sudden retirement of Johnny Servoz-Gavin. He went on to make 46 starts with Tyrrell alongside Jackie Stewart.
Stewart was the star of the team during this period, but Cevert was a solid support. His one and only race victory came at Watkins Glen in 1971 when he won by over 40 seconds. However he also picked up ten second places and a further two third place finishes during his time.
Here's Cevert at the wheel of the Tyrrell 005, when the car was launched in 1972. Compared to today's glitzy multimedia presentations, this one looks like it's being held in Ken Tyrrell's back garden!
In fact it was one of the very first times a team had held what we would recognise today as a an official car launch, with teams such as Lotus and Ferrari later following Tyrrell's lead.
Sadly, the charismatic Cevert - Stewart's natural successor - would be killed in 1973, the victim of a devastating impact with the barriers at Watkins Glen during qualifying for the end-of-season US Grand Prix.