It was looking like just another Sunday drive for Stirling Moss at Goodwood, back on April 23, 1962.
However, it would all go terribly wrong for the British great in the closing stages of the International 100 for F1 cars.
After a misunderstanding with Graham Hill, Moss lost control of his Lotus on the fastest section of the track, and crashed heavily into a low bank protecting spectators.
Moss sustained severe head injuries which left him in a coma for over a month. A full recovery warranted a return to Goodwood a year later and a track test to assess a possible comeback.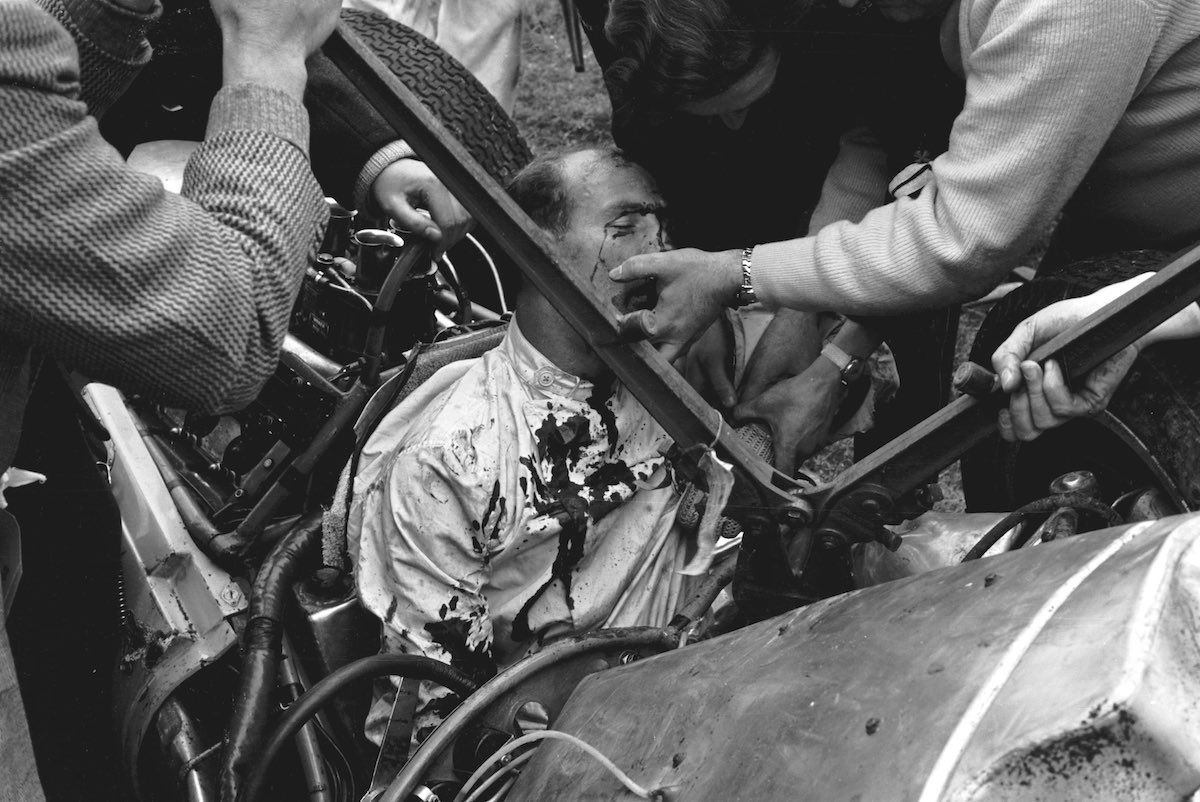 Alas, the natural edge which was his genius had departed Moss, for good.
"I bore the circuit no grudge and could still drive quite fast, but it no longer felt natural," he once recounted.
"Just driving the car took all my concentration, while in the past I could do that, look at the dials and spot a pretty girl in the crowd."