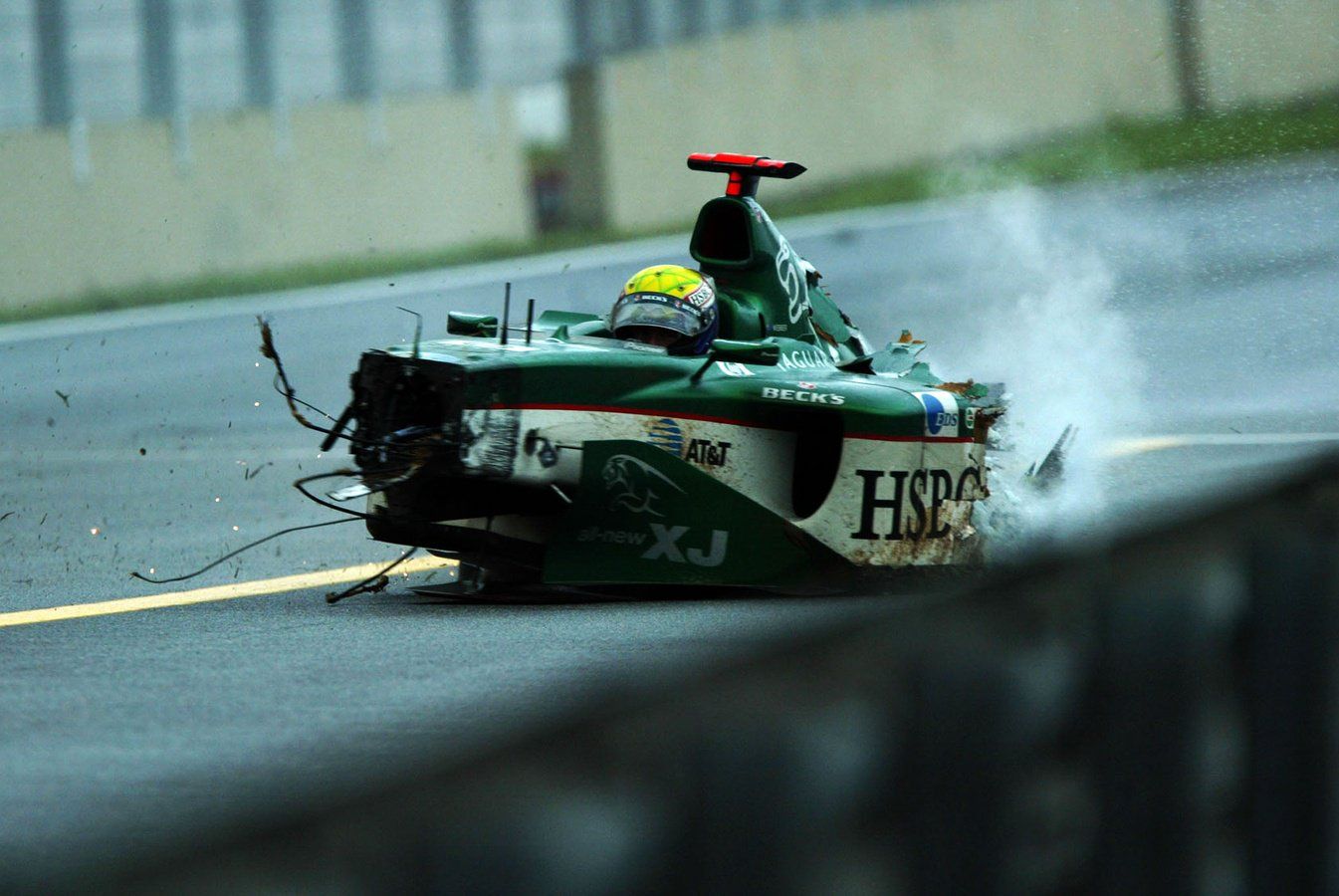 Held on this day in 2003, the Brazilian Grand Prix was memorable for all the wrong reasons, and it all went wrong from the get-go.
The race was delayed while a storm front battered Interlagos with heavy rain. And once everyone started racing, many were caught out by the treacherous conditions.
Cars were falling off the track almost every other lap, but the real drama waited ahead.
On the penultimate lap, Mark Webber lost it on the start/finish straight, his Jaguar shedding a trail of debris in its wake.
The accident triggered a sequence of events that ended with Fernando Alonso's Renault also pulverizing itself in an even bigger crash, which also fortunately left the Spaniard unhurt.
Oh, and by the way, the Stewards handed the win to McLaren's Kimi Raikkonen but further examination of race data in the following days revealed that Jordan's Giancarlo Fisichella was actually ahead when the red flags were brought out.
By all accounts, it was a messy end but one which Fisico would eventually be delighted with.