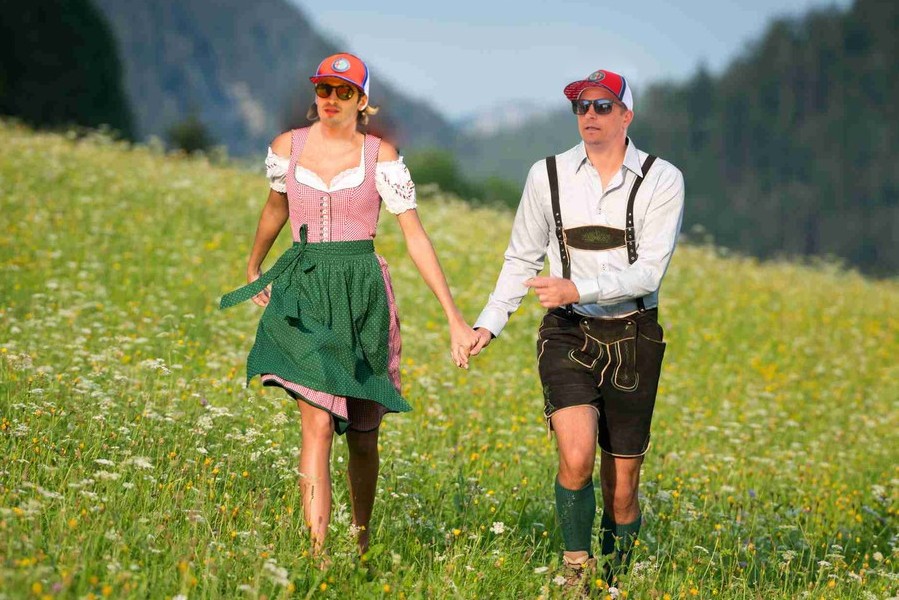 Now that you've seen it, you likely won't forget this image of Alfa Romeo's Kimi Raikkonen and Antonio Giovinazzi, 'frolicking in the fields' of Styria in dirndl and lederhosen.
Just to be clear, we didn't photoshop this shot. It comes straight from Alfa Romeo Racing's preview of the Austrian Grand Prix.
Alfa's PR agency obviously took an abundant amount of creative license, depicting the Kimster and Gio as 'Stevio and Giulia', two imaginary characters who "cemented their friendship by virtue of a common love of all things Austrian".
This picture looks like we need a drink!