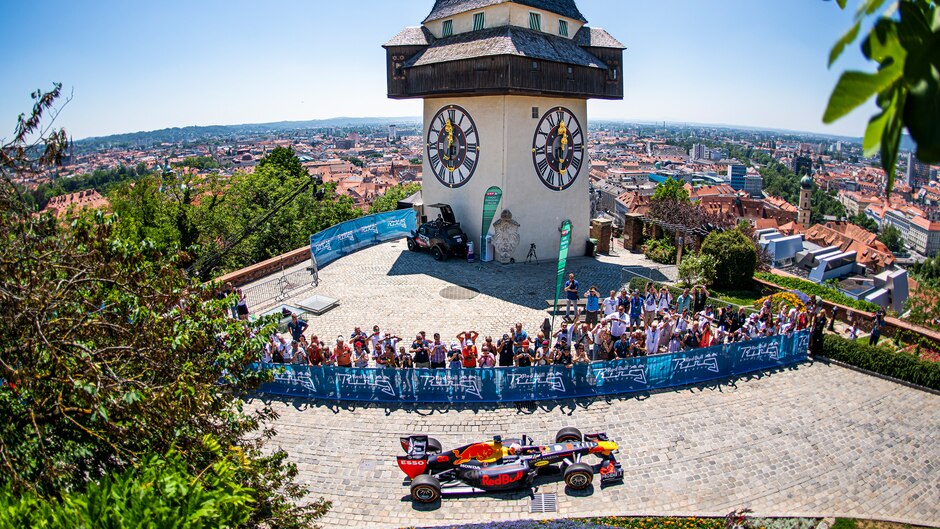 On his way to this weekend's Austrian Grand Prix in Spielberg, Red Bull's Max Verstappen enjoyed a stop-over in nearby Graz where he warmed up the crowds with a run up the city's famous Schloßberg at the wheel of an ear-splitting V8-powered RB7.
The show-run was a homecoming of sorts for Red Bull Racing before its home race and included the presence on site of one of Graz's most famous sons, the good Doctor Helmut Marko.
It was a bit of a tricky run for Max, which ended on cobble stones that put the RB7's suspension and ride-height to the task.
"Apart from driving in the snow in Kitzbühel, I would say this is one of the most challenging show runs I've done," said the Dutchman.
"Driving up a mountain road is very bumpy and the car touches the ground a lot, so you have to be really careful, but it all worked out well."