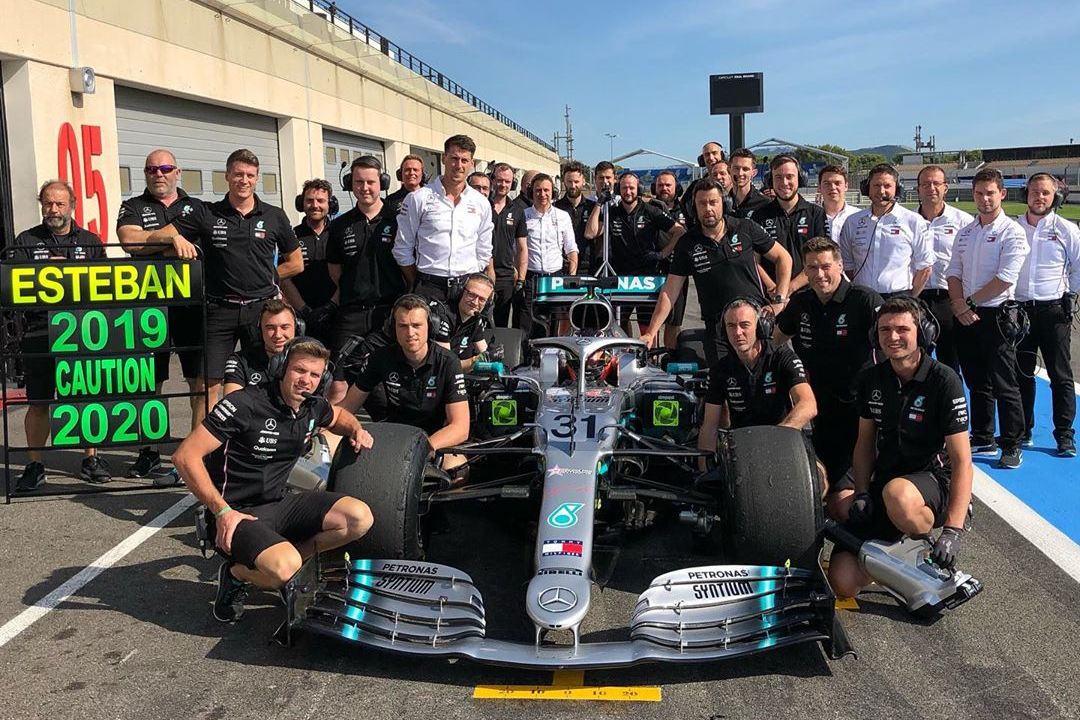 Esteban Ocon will soon be opening a new chapter in his F1 career, but before moving on to Renault, the Frenchman signed off from Mercedes with a two-day Pirelli tyre test at Paul Ricard.
It was Ocon's first - and last - opportunity to drive the Silver Arrows squad's 2019 W10 and his crews came together at the end of Friday for a final family pic.
On the Mercedes pit board, the team urges their future rival to be cautious in 2020. But Ocon's reply on social media sent the piece of advice back to where it came from.
"Sorry boys caution in 2020 won't happen 🤷🏻‍♂️😋!" he wrote.