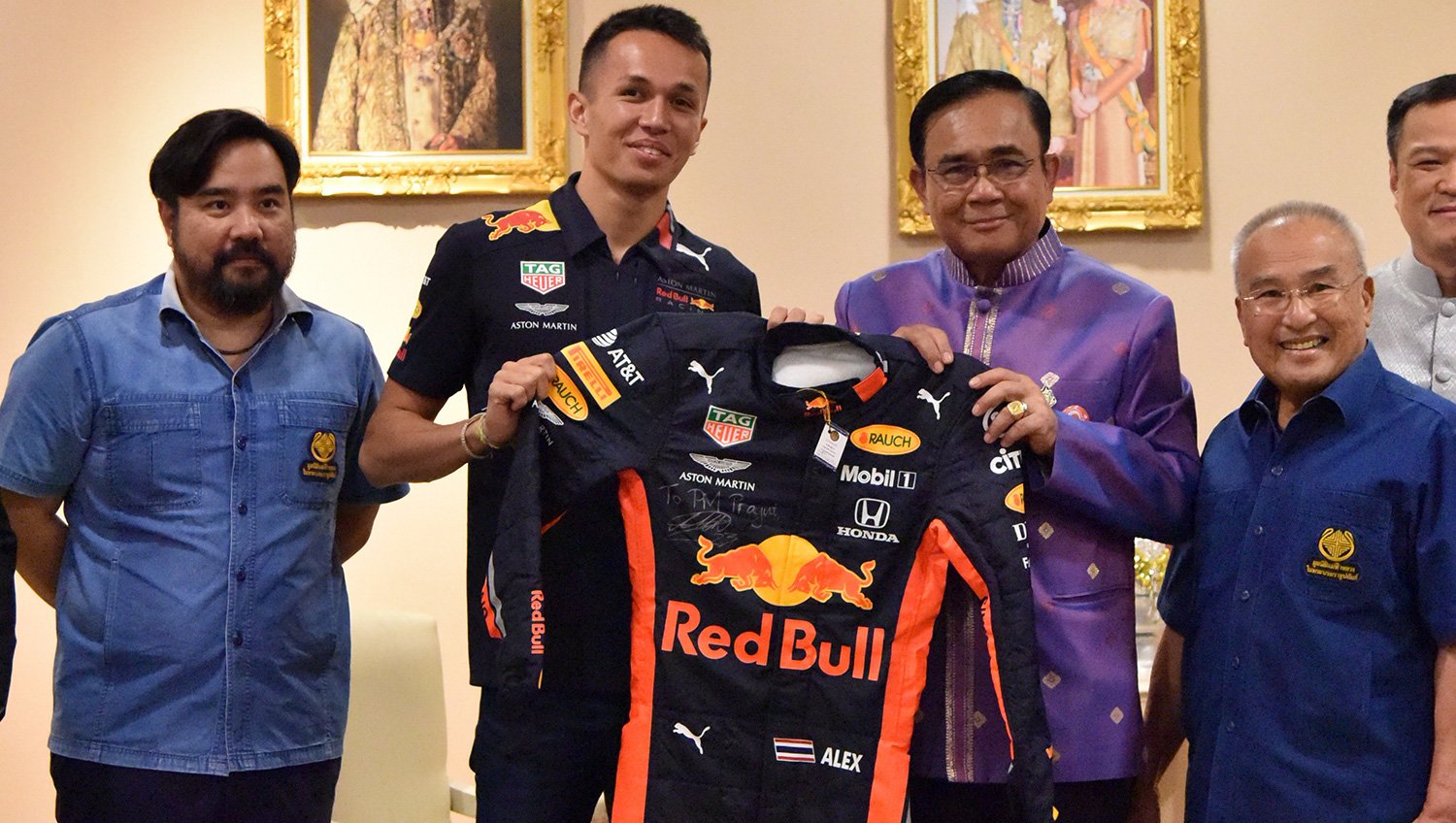 On his way to Singapore, Aston Martin Red Bull Racing's Alex Albon made a pitstop in Bangkok on Tuesday to meet Thailand's Prime Minister Prayut Chan-o-cha.
The British-Thai racer was received with full honours at Bangkok's Government House and donated a signed race suit to his country's PM who vowed to drum up support for the F1 charger.
"I hope that one day I will carry a Thai flag to the podium when I receive one of the three [F1] prizes on behalf of Thai people," said the 23-year-old.
With a bit of luck that achievement may well come at Marina Bay this weekend for the F1 rookie, given Red Bull's strong expectations.