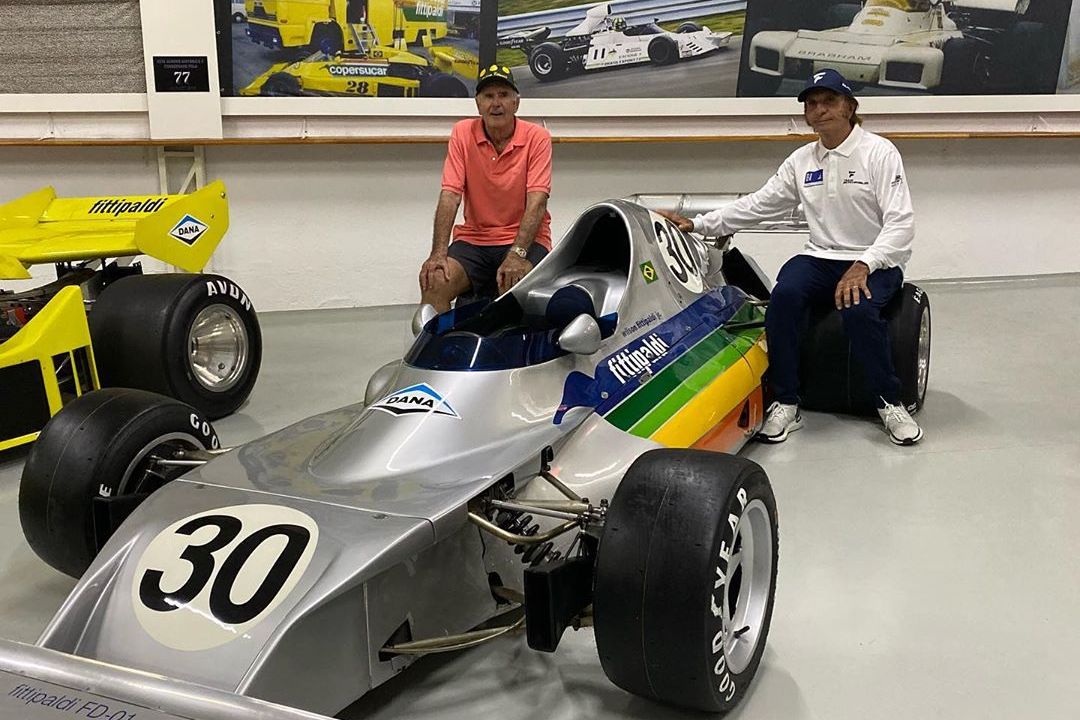 Emerson and Wilson Fittipaldi came together in Sao Paulo earlier this week around their first family car, the Copersucar FD01.
Emerson's success in F1 in the early 70s encouraged the family to set up its own racing team, an endeavor that received the financial backing of the Brazilian sugar and alcohol cooperative Copersucar, which also gave its name to the team's cars.
Wilson Fittipaldi - who celebrated his 76th birthday this week on Christmas day - drove the under-performing Richard Divila-designed FD01, seen here above, in its first season in 1975 but stepped down a year later when Emmo joined the team.
It was a bold but ill-inspired move for the double world champion whose F1 career unfortunately dwindled from that point on due to the outfit's desperate lack of performance.