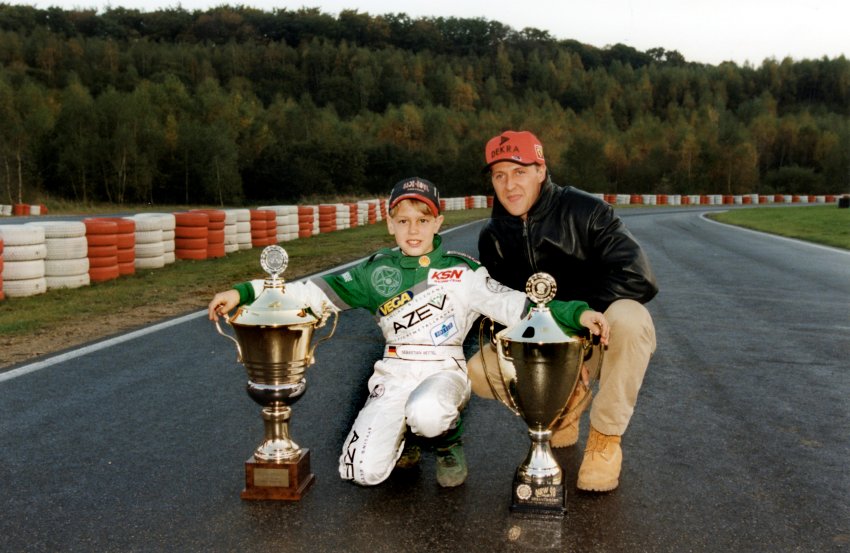 Our thoughts are with Michael Schumacher today on the 52nd birthday of the most successful driver in F1's history.
Back in 1999, a burgeoning young talent by the name of Sebastian Vettel had blitzed a field of karters at the Schumacher family track in Kerpen, and was duly congratulated by the F1 legend.
Their paths would naturally cross again years later, but this time at the pinnacle of motorsport.