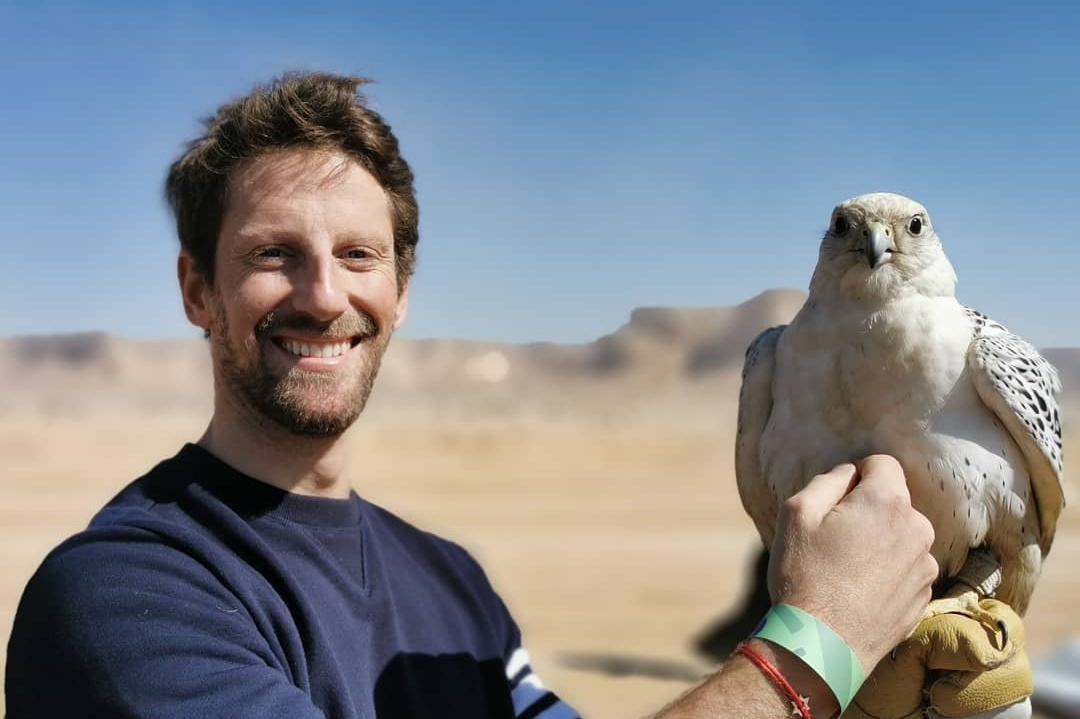 Romain Grosjean was among the F1 personalities that were invited to Saudi Arabia last week for the unveiling of the country's circuit project at Qiddiya.
While he was there, the Haas driver got acquainted with the traditional sport of falconry, now a big money business across the Middle East.
Grosjean was envious of his feathered friend's ability to soar, but perhaps the encounter also reminded the Frenchman of Ayrton Senna's famous words.
"With your mind power, your determination, your instinct, and the experience as well, you can fly very high."