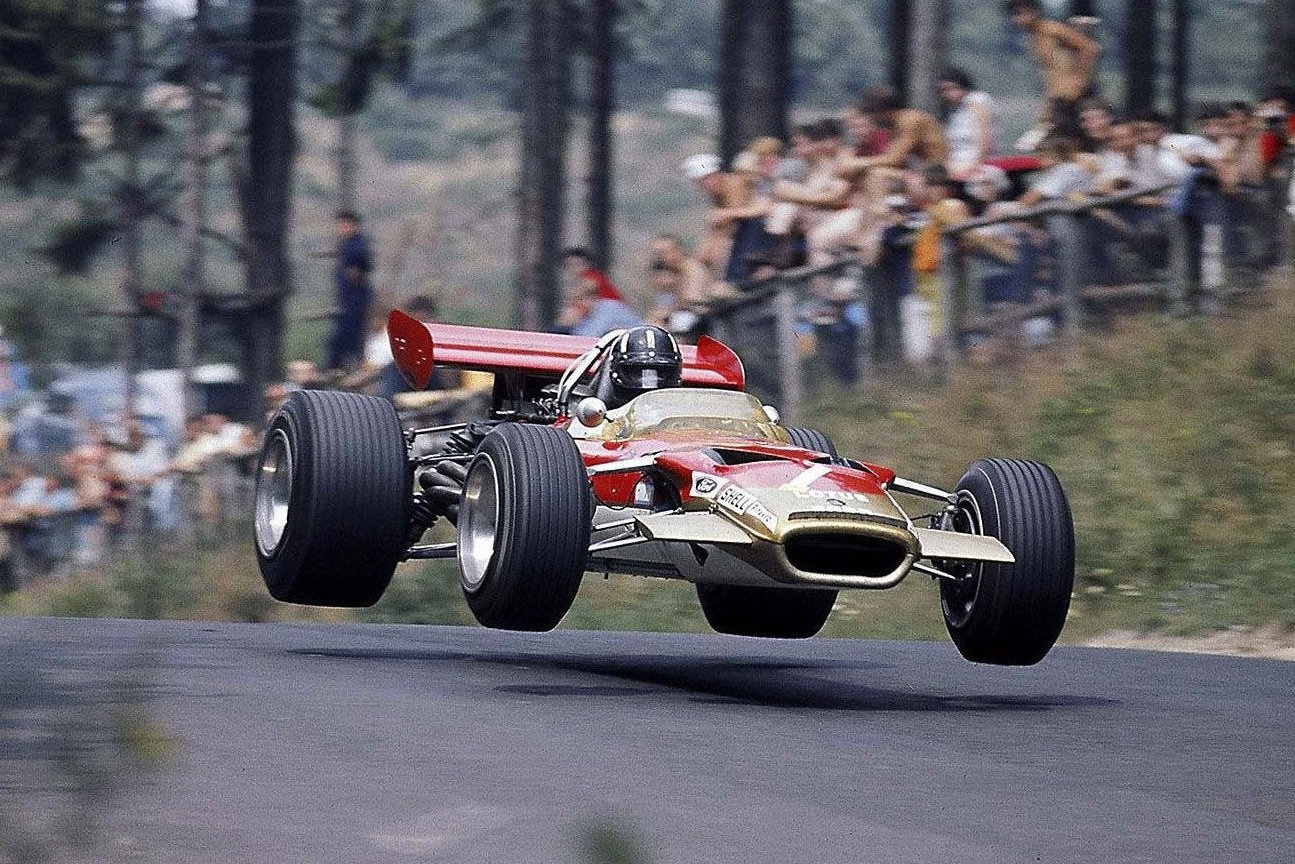 Graham Hill was born on this day in 1929, so here's the great Brit flying high over Flugplatz in his Lotus 49 at the Nurburgring in 1969.
Hill won the world title twice, in 1962 with BRM and in 1968 with Lotus, and collected 14 Grand Prix wins over a career spanning eighteen years.
The F1 great remains to this day the single victor of motor racing's 'Triple Crown', an outstanding achievement that includes winning the Monaco GP, the Indy 500 and the Le Mans 24 Hours.
And it's worth recalling that the Briton also supplied his good genes to one Damon Hill, F1 world champion in 1996.