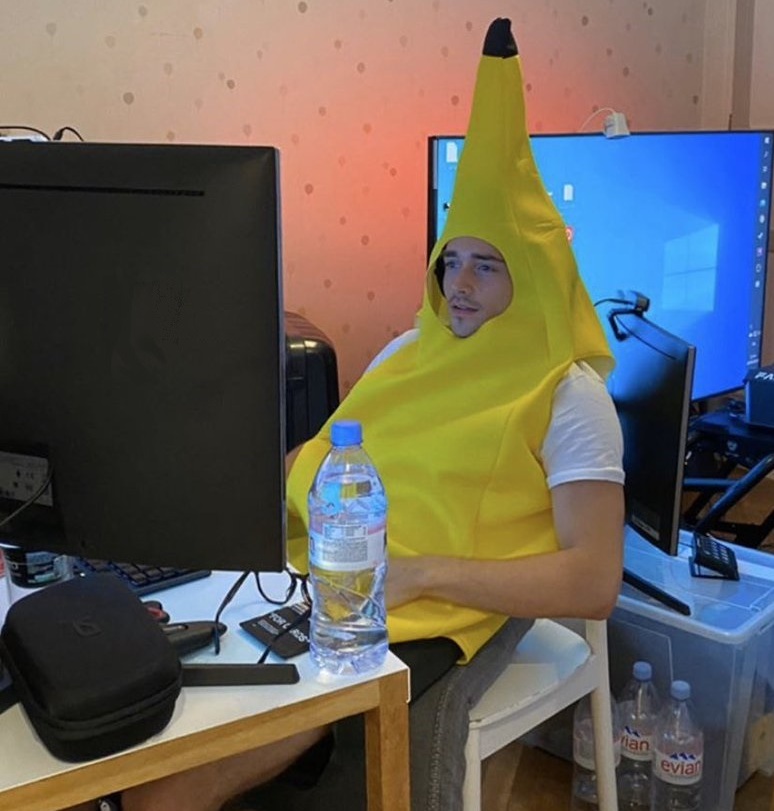 For the fans, it's an image that departs from the conventional representation of the typical F1 driver, a charismatic character embodied with boldness, steely determination, a cool demeanour and talent to boot.
The tifosi might feel alarmed by the view of Charles Leclerc sitting at his computer wearing a banana costume, wondering if the weird effects of living in confinement are starting to get the better of the Ferrari driver.
Rest assured people, the Monegasque has so far retained his senses despite the isolation.
The story behind the quirky scene? In addition to his devotion to online racing, Leclerc also dabbles in Fortnite. And a fan apparently sent him the banana costume as its Leclerc's favourite skin when playing the popular game.
Leclerc's rivals may never see him in the same way. But they're surely smiling… like a banana! And so are we.