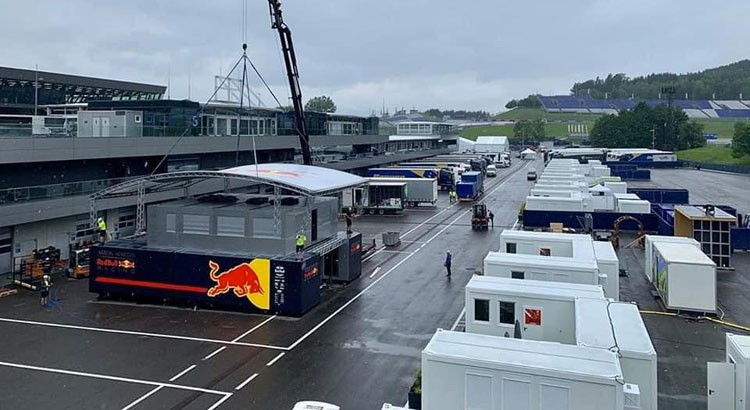 The paddock at the Red Bull Ring is slowly taking shape for this weekend's season opening Austrian GP, and the current view offers a glimpse of the spartan installations that will be used.
Team personnel won't be housed in their traditional luxurious motorhomes, but in tents and light structures located directly at the back of the pit garages where social distancing will be in force.
Each team will be allowed a maximum of 80 staff members in their safety "zone" while the paddock's restricted population will also include F1's suppliers, members of the organizing staff and the FIA.
It's a rather desolate state of affairs, but one that is necessary to finally get the 2020 season into gear.