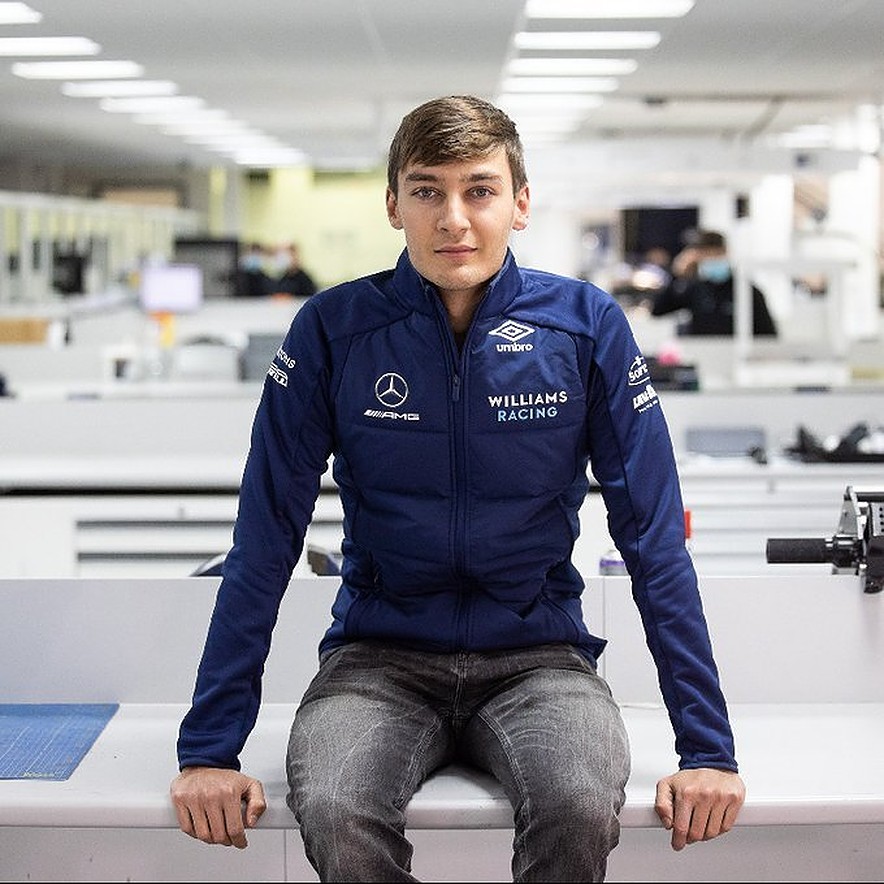 Williams Racing showcased its new team kit on social media, courtesy of sponsor Umbro, but George Russell's fans were likely only there for the pictures of the dashing F1 charger.
The well-groomed 22-year-old is on the eve of what might be his final season with the Grove-based outfit as many anticipate that the British driver will move on to bigger and better things in 2022, possibly as Lewis Hamilton's worthy successor at Mercedes.
In the interim, there's still a full season to enjoy for George who hopes to battle a bit more often - equipent permitting - for a spot among the top-ten this year.