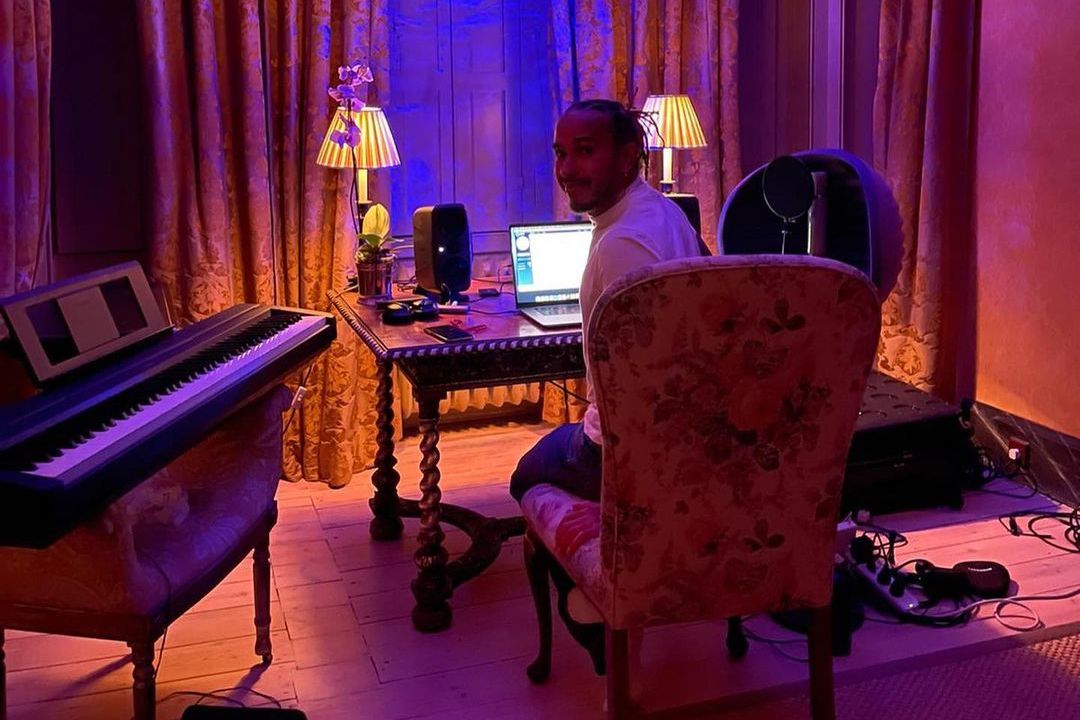 Music has always been Lewis Hamilton's other big passion outside of racing, and the seven-time world might well give free rein to his musical aspirations once he's done with F1.
In the meantime, hours spent in the tranquility of his home studio slaving to his favourite beat offer the perfect easement and balance before sounding the charge when the F1 season kicks off at the end of the month.
"Ever since my Dad would play vinyls in the house or as we'd drive cross country from race to race, music has been a love and passion that brings creativity and happiness," Hamilton wrote on Instagram.
"I remember playing around on garage band, DJing, or even strumming the guitar in the passengers seat. At first my voice was wobbly and I wasn't terribly good, but I've kept at it.
"Even though I've got a long ways to improve, it's rewarding to see the work pay off. I love the balance days like these bring into my life — in the home studio dreaming up music. How do you find that balance?"