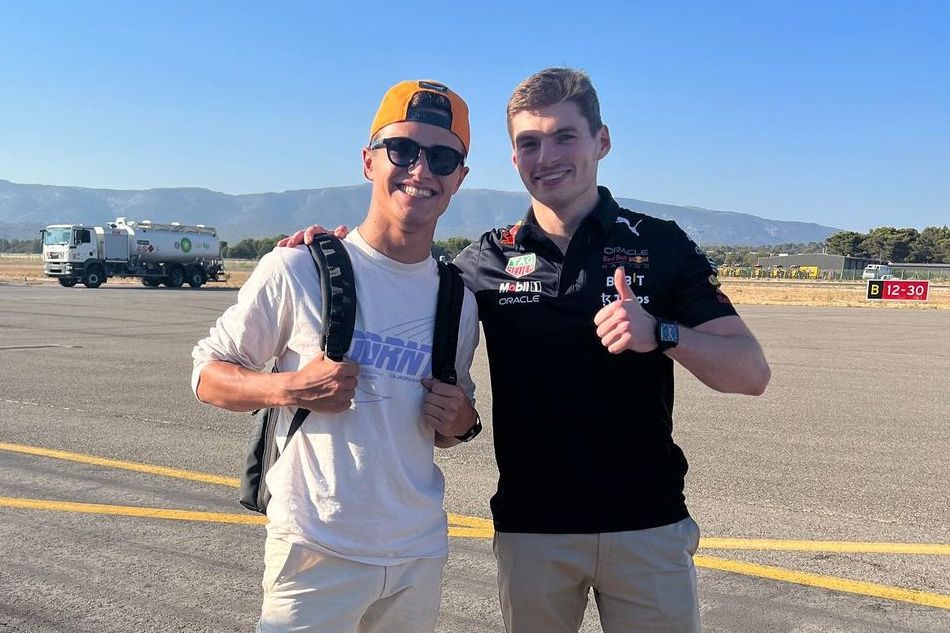 One can count on the always facetious Lando Norris to take the mickey out of an F1 rival, especially if that rival happens to be his good friend Max Verstappen.
The Red Bull driver's eighth win of the season on Sunday left him in such a good mood that he gave Norris a helicopter ride home from the airport at Le Castellet to Monaco.
But before leaving the tarmac, Norris requested a photo with the day's winner which he duly posted to his Instagram account and captioned with the following:
"27 Race wins between us after today! 🏆"
Brilliant!