Three victories, nine further podiums, 405 points and second in the constructors' championship: there are very few teams who would describe such a season as a disappointment. But off the back of four straight championship doubles, that is exactly how it was seen at Red Bull.
Mercedes was the dominant force last year, but Red Bull felt it was on the brink of challenging again. Sebastian Vettel may have left at the end of the year, but Daniel Ricciardo had emerged as the exciting talent to lead the team forward having taken all three victories. The first was in Canada, and sitting down with F1i at the Circuit Gilles Villeneuve a year later, Ricciardo admits it felt like a breakthrough moment.
"It was massive," Ricciardo says. "I think you get to F1 and then you get to a point where you really believe that you belong here. Obviously last year being with a top team I believed I could win.
"Believing is one thing but then putting it down and doing it is that last little one percent. Obviously doing that and knowing that I could do it and wouldn't crack under pressure or whatever, that goes a long way. That confidence will serve me well for the rest of my career."
With two more wins following - including a stunning victory in Hungary - Ricciardo finished the season third in the drivers' championship. With his career on an upward trajectory and driving for the team which had previously been so dominant, did he go in to the winter preparing himself for a title tilt in 2015?
"Yeah, I did. Obviously there was a lot of positive talk around the team and how Renault will close the gap a lot and we found this with the car and this and that. So in my mind I was prepared and ready to go and fight for a title … but it's not quite that easy …"
Red Bull has struggled massively so far this season, with the podium even an unrealistic proposition as Renault's woes continue. Vettel finds himself in a Ferrari which will offer a title opportunity - albeit an outside one - and Ricciardo concedes it was tough when he realised he wouldn't be in a position to challenge.
"It's hard, to be honest. I think some guys here are happy to get paid and just run around and make up the numbers and tell people they're an F1 driver, but that's honestly not me and I definitely realise that this year. I'm not content just being here. Obviously yeah I get paid to race, but I would take so much less to be able to win again.
"That's the hard part. Obviously you get to a point now we know that we're not in a winning position so coming in to the weekend I'm downplaying my chances. It's not nice."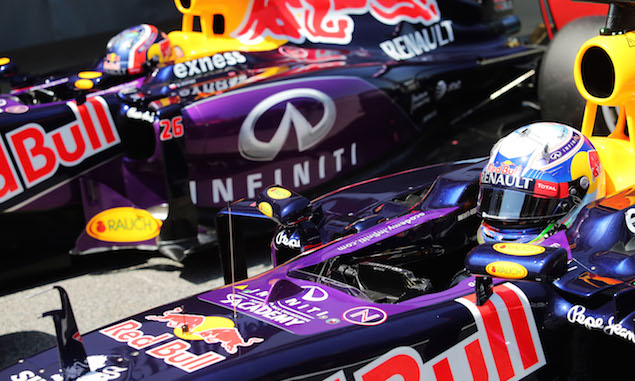 2014 felt like a blip for Red Bull; a dip in fortunes as a result of the Renault power unit deficit which left the team unable to display the full potential of its chassis on a regular basis. That dip has turned in to a downward spiral, and a lack of performance from the engine is no longer the only thing holding the team back.
"I think we're in a difficult place now. The hardest thing is we know where we lack in power, that's a known, but there is still something within the car and the chassis which I don't think we quite understand. That's where I don't think at the moment we have the confidence to move forward.
"Obviously the team has got the resources and whatever, but we're bringing updates quite often and they're not really giving us much. We've hit a small little bump in the road and we've got to try to overcome it sooner rather than later."
Even for my level of positive I've been pretty down quite a few times this year. It's not fun.
As the interview goes on, it becomes clear the ever-smiling Ricciardo is reaching the end of his patience. Having come through the Red Bull system, he has seen the team enjoying great success until he finally earned his chance. Ricciardo has been building on the progress of his previous year throughout his career, and he's not willing to stand still for too long. His relatively fresh eyes within the team are able to see there are areas where change is needed, and it's change he feels is needed immediately.
"It's tough. I'm definitely experiencing it now and fortunately I am a positive guy and I do get motivated pretty easily, but even for my level of positive I've been pretty down quite a few times this year. It's not fun.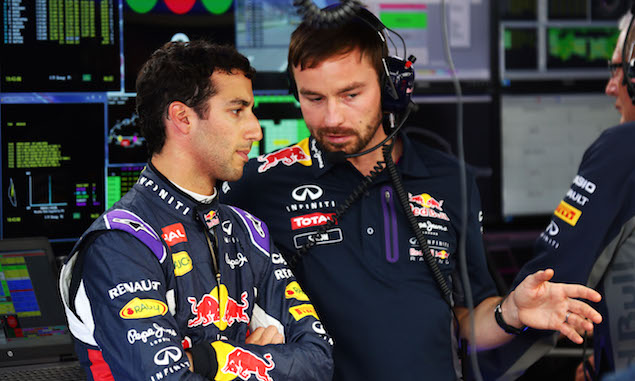 "We've got to start seeing some change, that's it. We're nearly half way through the year. Also last year we got some wins but we were nowhere near Mercedes the majority of the time so we can't afford to slip back any further. We've got to start seeing some change otherwise I think something big has to happen and someone needs to step up and make it happen.
"I think I can make a bit more noise now. I feel like I need to as well. I know everyone's not happy where we are but me as well, I've got a small window of success, an F1 career is not long. So I think I can speak up and try to push for a change if I feel there needs to be one. Obviously also the senior guys in terms of … there's obviously contracts in place for some things but if you're not making progress then I think you've got to try and push the envelope a little bit.
"It's going to be a busy next one or two months. I think looking ahead to next year, we can't continue like this. We'll need a miracle to stay like this and all of a sudden fighting for the win again. We do need to make something happen."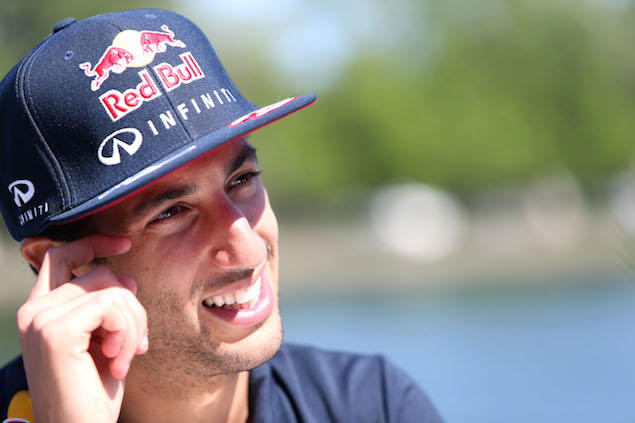 With the team having only recently been the dominant force in the sport, the Australian admits it is easy to feel all of the blocks are still in place for success, but he's willing to push team principal Christian Horner and the rest of the Red Bull hierarchy to forget the past glories.
"I think these are some things which maybe we have to be open-minded about. Yes there's still a lot of people in the team who were there in the championship days but maybe we need to step back and have a look at the big picture. Maybe nothing's changed but the sport evolves and maybe something needs to change.
"I think we've got good people in the team but if something needs to be sort of fixed around a little bit and give someone a fresh approach on something, then I think maybe something like that could help. I don't know the team in the factory well enough, this is obviously down to Christian and the other guys but even starting to bring in some of my ideas and thoughts on this will maybe keep it open-minded for everyone."
The elephant in the room is Vettel's success at Ferrari, with the quadruple world champion having appeared to jump ship at the right time. Ricciardo is now left to fight for the lesser points while Vettel arrives at each race seeking to keep the pressure on Mercedes.
Ricciardo's three wins last year also saw him display the contrast between his positive persona outside of the car and his ruthlessness inside the cockpit. Unable to challenge at the sharp end this season, he's fighting frustration every time he gets behind the wheel, but remains able to laugh throughout such a testing time.
"For sure when the car is not as good it's easier to overdrive, so you have to be a little bit reserved in your approach. But deep down, looking at when Seb won in Malaysia … don't get me wrong I actually get on well with Seb and I was happy for him, but you put that part aside, I was raging. It was two very different emotions.
"The honey badger just wants to get back up there, he just wants to get back up the front. It's not very fun running around mid-pack."
Click here for the F1 drivers' girlfriends gallery
Keep up to date with all the F1 news via Facebook and Twitter