F1i looks back at some of the best quotes from the Bahrain Grand Prix, including Sebastian Vettel talking about ice cream and Kimi Raikkonen talking politics. Seriously.
"Put it this way, if you sell vanilla ice cream but everybody who comes to your shop is asking for chocolate ice cream, the next day you open you expect to sell chocolate ice cream but instead you just sell vanilla again. Usually you do what your clients would like you to do but you are not really doing the job if you do the exact opposite. It's something we can't be proud of."
Sebastian Vettel clearly spends too much time with that well known ice cream connoisseur, Kimi Raikkonen, or maybe he thinks qualifying should be a case of who can drive a lap the quickest while holding a Cornetto without any of the nuts falling off. 
---
"Make sure that your words are better than silence"
Fernando Alonso aimed this tweet, apparently a Japanese quotation, at Johnny Herbert after the former driver now TV pundit questioned whether 'Nando was still on top of his game. Hard to think of anyone less likely to be impressed by a Japanese proverb than down-to-earth Johnny.
---
"I'm not going to retire, no, I'm a world champion. You ended up as a commentator because you weren't champion."
Clearly with no driving to do, Fernando Alonso had far too much time to check up on the media and he made a beeline for Herbert in the paddock on Saturday just to deliver a personal rebuke.
---
"There is so much politics and bullshit in F1 that it is crazy sometimes. People from the outside must look at us and think 'what stupid people, what are they doing?'"
14 seasons in F1 saying "bwah, you must ask the team" and then bang! Kimi Raikkonen suddenly delivers a pithy analysis of the state of play in F1.
---
"If somebody puts a block in the system to make us stuck we should publicly crucify him in the paddock. Is that politically correct?"
Toto Wolff after Saturday's qualifying session ahead of a meeting to discuss the future of the format in Bahrain
---
"Madness."
Toto Wolff after said meeting delivered no change
---
And for the rest of this feature we now hand over to the man in charge, Bernie Ecclestone.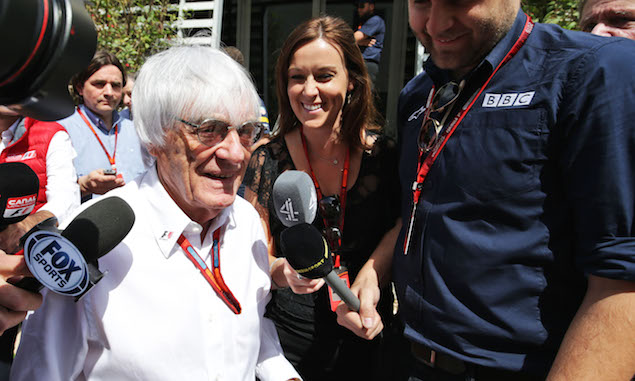 "We are not putting on a very good show. Imagine if people turned up to watch the Rolling Stones and Mick couldn't sing and the others couldn't play their instruments."
Ecclestone unwittingly discovers what the rest of the world has known about the Stones for years. But they do sell a lot of tickets.
---
"We thought let's give it a try and see; maybe we were a little bit unlucky with what we thought was going to happen."
Ecclestone again, on running the same qualifying format as in Melbourne, He seems to be thinking of the old joke about the gambler who lost money on a horse race, but watched the replay in case a different horse won at the second time of viewing.
---
"It is not always easy to agree with you but you are correct in stating that the decision making process in the sport is obsolete and ill structured."
Still Bernie, this time in response to the GPDA letter about how the sport is governed. But two minutes later he doesn't seem to agree with them quite as much…
"They are only saying what the teams have told them to say."
---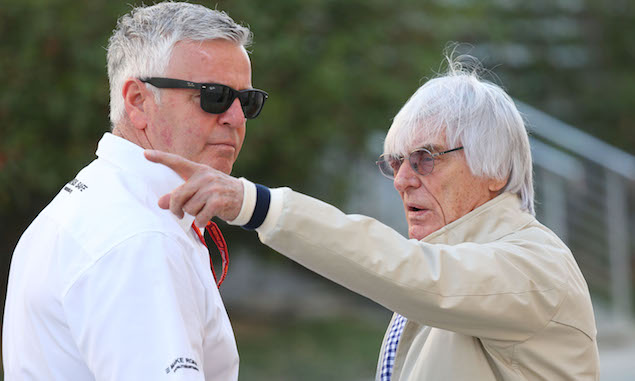 "I've never seen one of them put one dollar in, you go to dinner with them and they don't even pay the bill. They shouldn't even be allowed to talk. They should get in the car and drive it."
Later still, Mr. Ecclestone is clearly not keen on the drivers at all.
---
"What sort of interest do they have, the drivers, other than taking money out of the sport?"
What? You mean take money out of the sport like CVC do?
DRIVER RATINGS: Bahrain Grand Prix
RACE REPORT: Rosberg beats Raikkonen to win in Bahrain
Keep up to date with all the F1 news via Facebook and Twitter