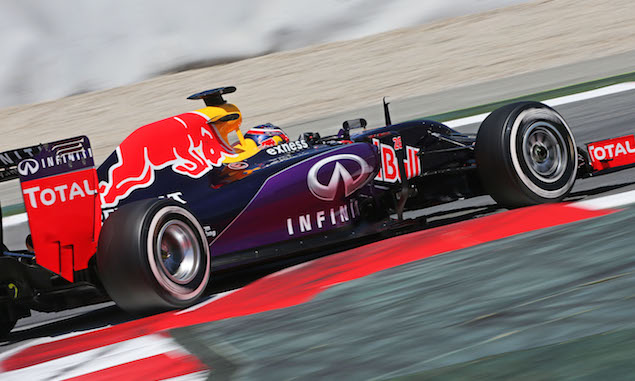 Daniil Kvyat says his feedback will prove very important to Red Bull during the "crucial" first in-season test in Barcelona.
With Red Bull struggling since the start of the season, Daniel Ricciardo suggested Kvyat's feedback could be holding the team back compared to four-time world champion Sebastian Vettel last year. While not specifically referencing Ricciardo's quotes, Kvyat says the team will be relying on his comments to make the most of the two-days of testing in Barcelona.
Asked by F1i how important the in-season tests are for Red Bull after its start to the season, Kvyat replied: "Very important.
"We are so limited on Fridays, obviously a bit too much, so these kind of tests are very important for us. Today was one of the very, very important days because it's quite crucial to understand a few things and for the team to get as much data as possible. My feedback will be very important and we will try to learn something strong out of today."
Having spent much of the morning session in the garage with a hydraulic problem, Kvyat says Red Bull should have learned more about its updated car during a much more productive afternoon and was encouraged to be able to hit 100 laps.
"We were trying a few things regarding [the update] and we will need to analyse really what happened. At the moment we need to go deeper through it, but hopefully a few things have been understood.
"I don't think there are miracles from anyone so unfortunately I think it will go step-by-step, it's not a one day fix. So today from [Renault's] side everything's been OK as far as I know, so I think it will be important to see the same progress now in future races."
Click here for Tuesday's gallery from testing at the Circuit de Catalunya
Keep up to date with all the F1 news via Facebook and Twitter