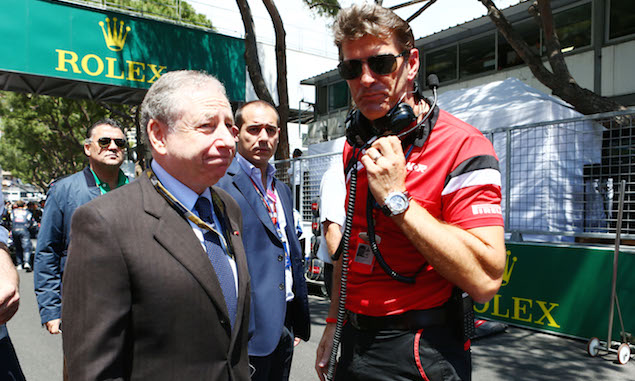 FIA president Jean Todt says F1's governing body will address the issue of power unit costs having failed to do so when they were first introduced.
The switch from V8 engines to V6 turbos at the start of the 2014 season saw power unit costs increase significantly for customers, with two teams - Marussia and Caterham - going in to administration last year. Todt says he should have imposed a maximum cost for the power units when the new regulations came in to effect, but is working to do so now.
"If you take the engine, I do agree that it's too expensive," Todt told reporters including F1i. "Here I take the responsibility of probably not having secured that it would be a maximum cost to the customers. It's something we are going to address.
"It's better late than never, but we are going to address the cost for the customers."
Asked if he has the power to enforce a maximum cost, Todt insists: "We should have power to drive down the cost of the engine."
However, while keen to protect the futures of the smaller teams, Todt says the move is not part of a wider push for an overall cost cap, believing there is not enough support for such a change.
"This question for me, we cover cost control and say we need to address some parameters, but I myself, personally, am not a big believer in cost controls. If we will be sure that it is the solution and that we can apply it, then I will not be against it, but almost nobody is in favour of that."
Click here for pictures from the final day of in-season testing in Austria
Keep up to date with all the F1 news via Facebook and Twitter