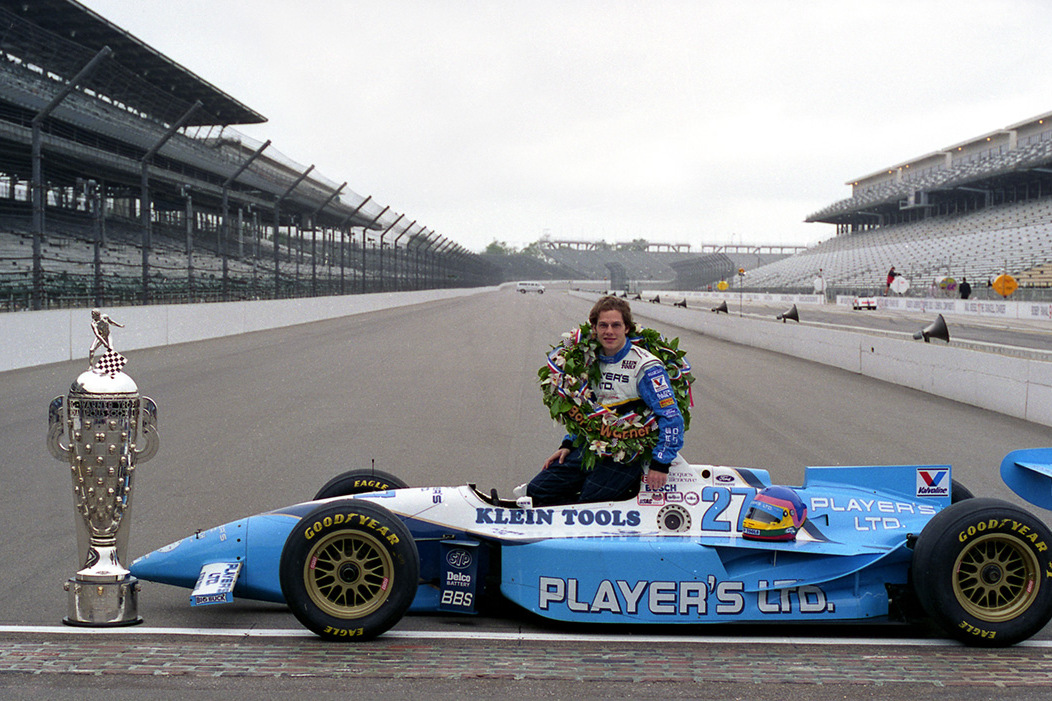 Jacques Villeneuve turns 50 on this day, and its an opportunity to remind ourselves of the Canadian's very first claim to fame.
Before clinching the F1 world title in 1997, the good Mr. Newtown was the recipient two years earlier of the famed Borg Warner Trophy for having won the 79th running of the Indy 500.
It was a controversial triumph however for the Canadian who picked up the lead from Scott Goodyear when the latter was disqualified for passing the pace car on a restart with just 10 laps to go.
Still, Villeneuve savoured the milk in Victory Lane as well as the massive exposure his win entailed.
A year later, he made an impressive F1 debut with Williams, winning the title the following season with the British outfit after a memorable dual with Michael Schumacher at the final round in Jerez.
An 11-time victor in F1, exclusively with Williams, Villeneuve called it a day in 2006 after 11 seasons and 168 Grands Prix, concluding his career at Hockenheim with BMW-Sauber