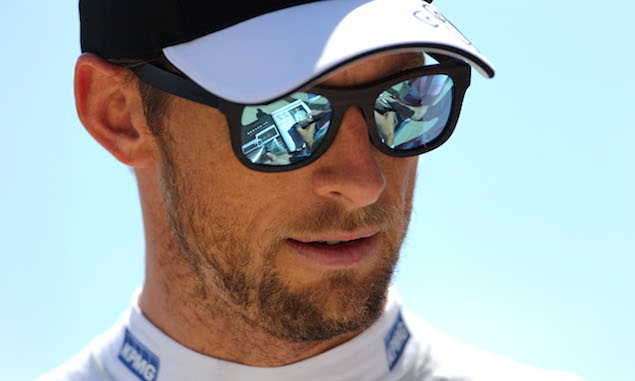 Jenson Button admits he was unhappy after qualifying 18th for the British Grand Prix but is fighting to stay positive in order to help McLaren improve.
The 2009 world champion has never finished on the podium at his home race and was unable to make it out of Q1 at Silverstone on Saturday. While realistic about McLaren's chances at the high speed circuit, Button admits he had been going in to the weekend hoping to at least make it in to the second part of qualifying in order to give his home crowd something to cheer.
"It wasn't the highlight of the year," Button said. "It's all relative I suppose but in front of the home crowd you always want to have a great weekend. I think the fans understand the position we've been in for the whole season but when it comes to the home grand prix I think everyone gets a little bit more excited and we hope for more.
"It was always going to be difficult this weekend with the style of circuit, but I hoped for more and thought we could get in to Q2. That was before the weekend - before we drove here - but over the weekend we have improved the car a lot in terms of understanding the set-up for a circuit like this aerodynamically but we're still a long way away. Hopefully tomorrow will be a much better day because today wasn't a great day."
And Button admits it has been tough for him to keep his spirits high as the McLaren difficulties continue.
"We all fight to keep the smile … it's a difficult position for all of us. I have really crappy days, like all of us, and moments when I'm not happy. After qualifying was one of them, but there's no point being down now because that's not going to help us improve. It's about giving good feedback and trying to make the most of every situation. Smiling is better than frowning."
Click here for Saturday's gallery from the British Grand Prix
Keep up to date with all the F1 news via Facebook and Twitter