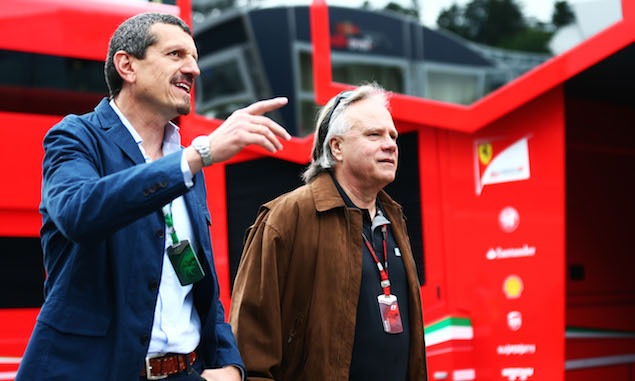 With the debate over customer cars still on F1's agenda, Haas team boss Gene Haas has questioned the status of current teams as genuine constructors.
Haas has a technical partnership and engine supply deal with Ferrari for next year, while Dallara is building chassis for the team. The US-based team has also said it would not be averse to buying a customer car in the future rather than building its own should that be the quickest route to competitiveness.
Now team boss Haas has added that he believes the sport's current debate over customer cars is merely an exercise in semantics.
"I think there is a lot of muddle in terms of what is a constructor," said Haas in Mexico City, where he was attending the FIA's annual Sport Conference. "As soon as you buy your first bolt you're no longer 100 per cent a constructor. Apart from two teams that I know of, everybody else buys engines and transmissions from other suppliers.
"All the teams are essentially having customer cars, it's just to what percentage. I think that Formula One is a little bit unique in that everybody believes that Formula One are unique constructors but when you start looking behind the scenes the reality is it's not such a black and white line, it's more in the middle."
Haas also weighed in on the debate over cost control in Formula One saying that in many instances cost reduction mechanisms simply have the effect of increasing cost elsewhere.
"In racing everybody wants to do it for as little as possible but everybody wants to win. Obviously there's these counter productive goals. If you want to win you're going to have to spend money to do that and quite frankly all these cost controls that they put in place only seem to wind up costing a lot more money in some other areas. I don't know if we really save a lot of money with all these cost controls. We want cost controls, but for him not for me."
Click here for a lighter look back at some scenes from the British Grand Prix
Keep up to date with all the F1 news via Facebook and Twitter