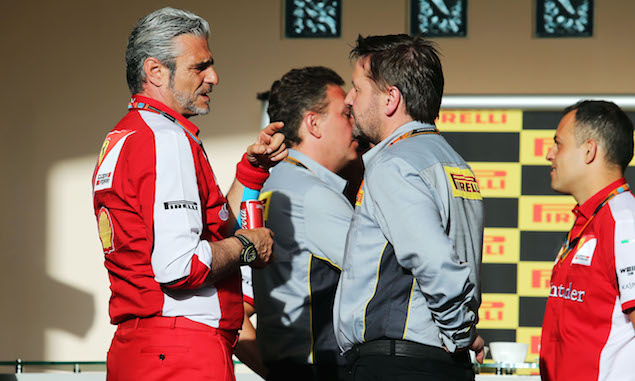 Pirelli is moving towards a solution which will allow teams greater variety in terms of tyre compounds in 2016.
A proposal from the Strategy Group earlier this year suggested teams be allowed to pick their own compounds from the four available in the Pirelli range for each grand prix. At present, Pirelli selects two compounds per race which are supplied to all teams.
While Pirelli had not been fully consulted on the proposal before it was announced, the tyre manufacturer has since worked on a solution and motorsport boss Paul Hembery says an announcement should be possible in the near future.
"We're having some pretty good ongoing discussions with the teams and the FIA and we seem to be homing in on a solution that gives the variety of choice they'd like to have and gives us an element of security that strange decisions aren't made," Hembery said. "So we're hopeful that in the next few weeks we'll be able to convey that to everybody, so that we can start working towards next year."
Red Bull team principal Christian Horner said in Hungary he would like to see Pirelli remain as F1 tyre supplier from 2017 onwards.
Click here for a lighter look at some scenes from the Hungarian Grand Prix
Keep up to date with all the F1 news via Facebook and Twitter