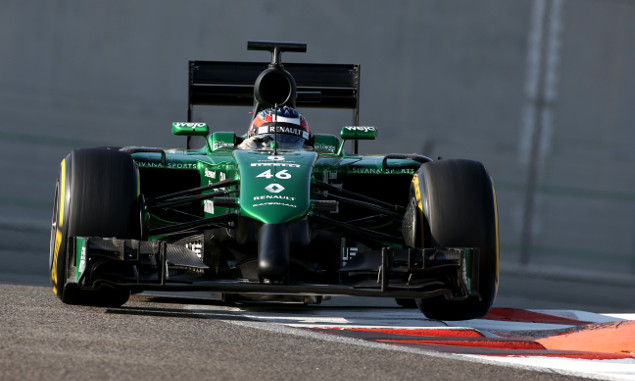 Caterham's administrator admits "time is definitely running out" to save the team as the search for a buyer goes on.
Having gone in to administration after the Russian Grand Prix last year, Caterham missed the United States and Brazilian races before returning to the grid for the final round in Abu Dhabi thanks to a crowdfunding initiative. Since then the team has received plenty of interest from potential investors but that has yet to turn in to a takeover deal.
Finbarr O'Connell – who works for administrators Smith & Williamson – says he will try to allow as long as possible for a buyer to be found but admits time is running out with pre-season testing due to start on February 1.
"I am still hopeful," O'Connell told Reuters. "As long as there are people there who have got a real possibility of doing something, I'm not going to close [the team] down. Because if I do, then I will just be organising an auction as regards the assets - which I can do at any stage anyway.
"I've had people visiting the site. Some people are trying to find a way to make it work for them. We will do anything we can to make it happen, but it's really in the hands of the prospective purchasers.
"I'm very conscious that a time will come when it will not make sense for anybody to invest large sums of money in racing the Caterham team for the 2015 season. Time will just run out. I'm not going to stifle any interest, but time is definitely running out."
Keep up to date with all the F1 news via Facebook and Twitter