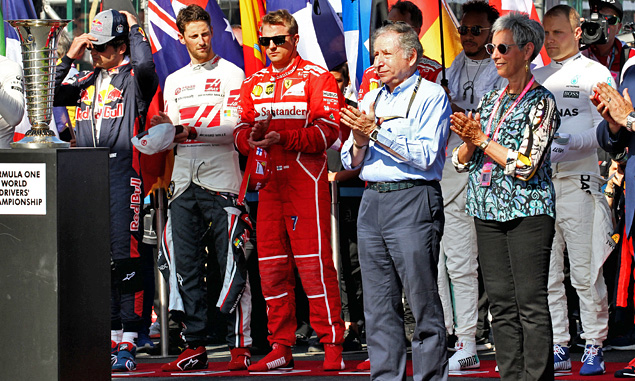 The president of the FIA Jean Todt has said that modern Formula 1 cars are "too sophisticated, too expensive, too complicated and in a way too reliable" for the sport's own good.
He said he was committed to bringing back drama and spectacle to the sport.
"It needs action and emotion," he said. "We lose a lot of emotion on the track and we need to address that, even if all the teams are reluctant when talking about it."
Todt acknowledged that there were problems with the latest iteration of the regulations that the FIA would need to address.
"There is too big a discrepancy between the smallest and the biggest budget," he said. "The cars are more spectacular and faster but I'm a bit worried about the racing and the gaps between the teams.
"As nice as it is that Mercedes has an opponent in Ferrari, the gap of two seconds from the midfield to the top is too much.
"We will really dream of having the ten first cars in seven or eight tenths and at the moment it is not yet happening.
"Overtaking has always been a problem in motor racing," he added. "But maybe this was the price to pay to get more aerodynamic downforce."
Todt said that Formula 1 "would still be with a more conventional engine.
"But does it mean we are intending to go back to what we had 10 years ago? It will never happen," he insisted. "Motorsport has a social responsibility and F1, as the pinnacle of motorsport, has even more social responsibility."
Whatever happens, Todt insisted that the FIA would be in charge of setting the rules for the sport - and not new owners Liberty Media.
"The final responsibility will always be in the hands of the FIA," Todt insisted. "We make and control the rules.
"I'm glad the Liberty people are thinking about the future," he added. "I'm willing to listen to their thoughts about the regulations, just as I respect any input from all sides.
"We are ready to make a collective effort to make F1 as good as possible," he added.
GALLERY: all the pics from Sunday's action
Keep up to date with all the F1 news via Facebook and Twitter