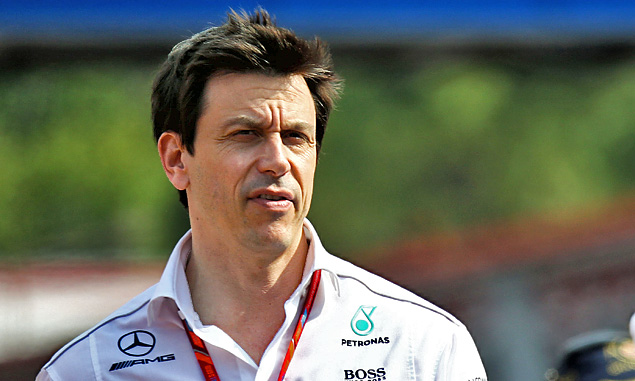 Just a few months ago it seemed that no one would be able to knock Mercedes off the top step of the podium. But now even team boss Toto Wolff sees the team as the underdog in the world championship.
Rivals Ferrari have had a strong start to the 2017 season for rivals Ferrari. By comparison, Mercedes have struggled especially last week in Monaco where Valtteri Bottas narrowly missed out on a podium. However, Lewis Hamilton's title hopes took a hit when he could only manage seventh place.
"We hope that this weekend was the worst race of the season for us," Wolff told the official Formula 1 website.
"It all revolves around bringing the tyres into the right window," he explained. "We have a fast car, but it doesn't like the tyres.
"Ferrari is able to bring the car to the track and it goes well from the beginning to the end, with both drivers. That has been different for us so far.
"We are dropping in and out of the tyre window, never getting cars within that window over a race weekend.
"We have seen an exceptional performance from Valtteri in Sochi," he pointed out. "But we weren't able to replicate that on Lewis's car. And we have seen an exceptional performance from Lewis in Barcelona - but not on Valtteri's car.
"It's been going on like that the whole season so far."
Far from being defeatist, Wolff says that the current situation was only going to spur the team on to find solutions for its problems. He said that they would back stronger over the remainder of the season.
"I have confidence that with more data and more mileage we will finally understand," he predicted.
"I cannot say if we will have more difficult weekends ahead, but the fact is the more the season advances the better it is getting for us."
Wolff wasn't surprised that Ferrari had managed to lock out the front row of the grid and claim the top two steps on the podium at Monaco.
"Generally speaking, they deserved to win as they had the quickest car," he said, adding that Ferrari had also been correct to split the race strategy between their drivers.
All of which would appear to suggest that Mercedes really are currently in second-place in terms of this years championship.
"Yes, we are the underdog. And yes, we need to catch up. That is the reality at this very moment," admitted Wolff. "I like the notion of underdog - people always feel for the underdog!"

"Want to win a trackday experience? All you have to do is subscribe to our FREE newsletter HERE"

Gallery: All the pictures from Sunday in Monaco
Keep up to date with all the F1 news via Facebook and Twitter