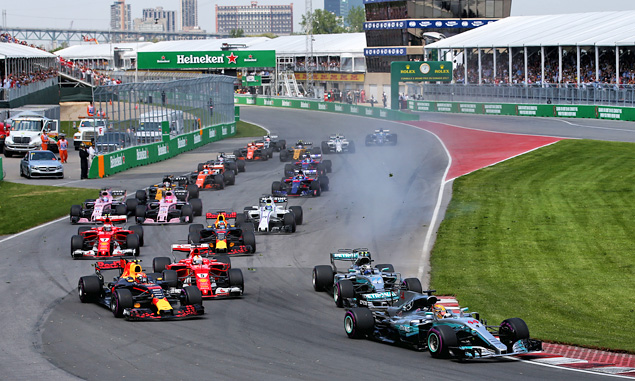 The FIA published F1's preliminary calendar for 2018 and teams will enjoy - well, maybe not - a triple-header, a first in F1 history.
Building next season's 21-race schedule required a bit of creativity in order to accommodate the return of the French and German Grand Prix, at Paul Ricard and Hockenheim respectively.
The FIA's World Sport Council meeting in Geneva yielded a draft which puts France on June 24 followed by Austria and Great-Britain on the trot.
A bit of reshuffling moves the Azerbaijan GP from June to April, while the Russian GP is switched from April to September, just a week before Suzuka.
The FIA has also listed races in China and Singapore as provisional as they are subject to confirmation from the commercial rights holder.
In the end there will be no clash with Le Mans, as the WEC officials predicted, but the three-in-a-row early summer stint will likely require some extended logistics on the part of F1 teams.
Speaking of clashes, there will be a series of overlapping dates between F1 and Formula E.
Calendars are hard to manufacture!
Gallery: All the pictures from Montreal
Keep up to date with all the F1 news via Facebook and Twitter
Want to win a trackday experience? All you have to do is subscribe to our FREE newsletter HERE