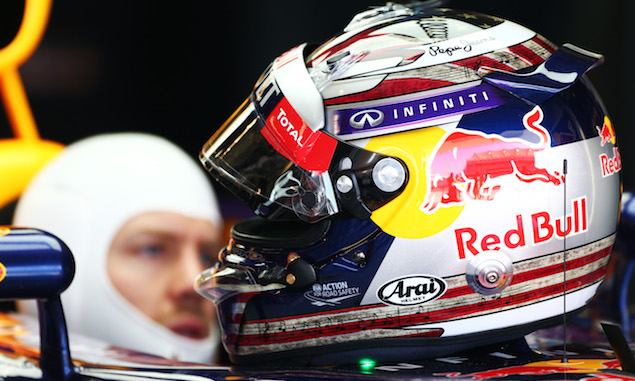 Drivers will not be allowed to use more than one helmet design during a season following a move by the FIA to make helmets more identifiable.
With no limit on how many times a driver can change his helmet design, a number of drivers have been open to using multiple designs throughout a season, with Sebastian Vettel the driver who changes his the most often on the current grid. However, in a move to make drivers more recognisable in their cars, it was agreed at the F1 Commission meeting in Geneva this week that drivers will have to stick to one design per season.
"The FIA is keen to have stability so people can identify who is in the car," an F1 Commission member told Reuters. "The new phenomenon of drivers changing helmet every few races isn't helping."
The move comes after the FIA introduced permanent driver numbers for a driver's complete F1 career, a regulation which was also designed to help fans identify with drivers.
Imposing a limit of one design per season will prevent drivers from using one-off tribute helmets, such as Kimi Raikkonen running a James Hunt helmet at Monaco 2013 and Lewis Hamilton using an Ayrton Senna design at Brazil in 2011.
The ban still must be ratified at the next World Motor Sport Council meeting in order to be introduced for this coming season.
Keep up to date with all the F1 news via Facebook and Twitter