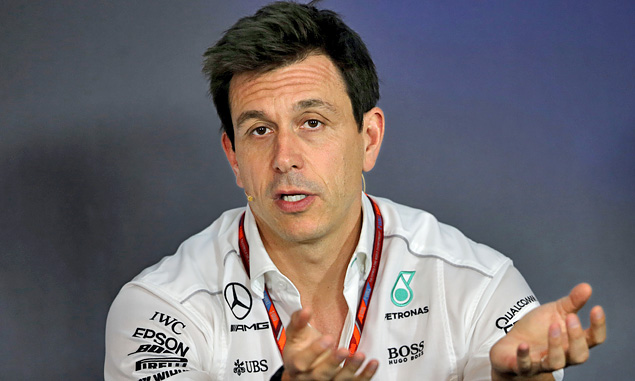 Mercedes boss Toto Wolff has confirmed that the team is currently busy negotiating a contract extension with four-time world champion Lewis Hamilton.
However, Wolff added that Hamilton was a difficult man to tie down, and that he wasn't expecting an early announcement. The driver is currently under contract until the end of next season.
"We are in negotiations about a new long-term contract," Wolff told BBC 5 Live's Formula 1 review show. ""Hopefully Lewis can stay with us for many more years.
"This is the wish of all the parties. He wants to be with us and we would like to keep him obviously.
"But at the same time I think he just needs to have the peace of mind that whatever he decides to do in the future he can do.
"Of course he has it in him to want to be the very best and outscore all the results," Wolff added.
"But equally he is a 'frei-geist' - a free spirit. He wants to keep his options open whether he stays a racing driver in 2019, or becomes a fashion entrepreneur.
"At the moment, he loves F1 and he doesn't want to do anything else. All the rest is hobbies. But maybe in two or three or four years down the line he changes."
When it comes to 2019, it's not just Hamilton that Wolff has to worry about Valtteri Bottas will also be a free agent at the end of next year.
"The positive dynamics we had between Valtteri and Lewis, in a difficult season like we had in 2017, was an asset," said Wolff.
"In so far as I would like the pairing to continue, we are committed to both of them in 2018 but having said that 2019 is a very exciting new year."
As well as new talent waiting in the wings for a Formula 1 break, several big names will also be available. Daniel Ricciardo's contract at Red Bull expires in 12 months time, making him a hot favourite to move to Brackley.
"There are young drivers that will have gained more experience. And some of the very good ones, like Daniel, become free," agreed Wolff.
"Esteban [Ocon] is one of our drivers and is therefore in the picture, but the team and all of its strength is behind Valtteri," he said.
"What we want to see is how the first third of the season pans out," he continued. "Whether our car is good enough and strong enough
"This is what we are actually concentrating on," he added. "Then we will analyse and then take the right decisions hopefully."
Gallery: The beautiful wives and girlfriends of F1 drivers
Keep up to date with all the F1 news via Facebook and Twitter