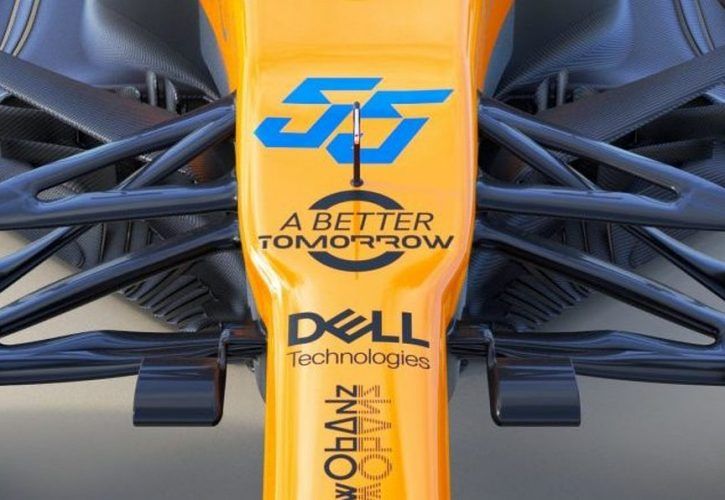 McLaren CEO Zak Brown has defended the F1 team's partnership with new sponsor British American Tobacco, insisting it has no relationship with the tobacco industry.
BAT's presence in Formula 1 loomed large between 1999 and 2006, when the company co-owned the BAR outfit and promoted its Lucky Strike brand.
Thereafter, it fell under the general ban on cigarette advertising that came into force in Europe at the end of 2006.
Earlier this week, McLaren announced a multi-year deal with BAT centered around the promotion of the company's "potentially reduced risk products" and the activation of a programme called "A Better Tomorrow", a concept similar to Philip Morris International's own "Mission Winnow" platform which Ferrari introduced at last year's Japanese Grand Prix.
PMI's initiative has drawn the scrutiny of Australian authorities who believe the "Mission Winnow" scheme breaches the country's anti-tobacco advertising laws.
Queried on McLaren's partnership with BAT and whether tobacco companies were returning to F1 through the back door, Brown pushed back on that notion and denied his team had an effective link with big tobacco.
"BAT is an outstanding cooperation that has a long history in motorsports," said Brown said, speaking at Thursday's 2019 team presentation in Woking.
"Our partnership is one that is technically based with their newer generation products so we don't have any relationship with the tobacco side of the business.
Brown underlined the transformative nature of the tobacco industry and its increased reliance on technology.
"I think their industry is one that is transforming, it's technology driven and there are areas we can help them make the transformation journey around technology and they are a great company to be working with," he added.
"Philip Morris have been with Ferrari for forever and BAT has a great history in racing so they understand the power of it and as they move forward on their journey they feel that McLaren is a partner that could help.
"The world evolves and changes daily, probably at a faster pace than ever.
"Their company has changed and has moved on and is moving into new areas and are looking to innovate.
"I think what took place 10, 15 or 20 years ago, the world is a different place. So I think their landscape has changed and F1 is a good platform for them."
Gallery: The beautiful wives and girlfriends of F1 drivers
Keep up to date with all the F1 news via Facebook and Twitter