Romain Grosjean's frustrations over Haas' tyre issues continued to grow in Azerbaijan, with the Frenchman insisting his team needs to have a "strong think" about its situation.
Neither Grosjean or team mate Kevin Magnussen performed well in Baku, with both men missing the Q3 cut on Saturday and failing to score points on Sunday.
Although Grosjean's demise on lap 38 was caused by a brake problem, tyres were still his main bone of contention.
"F***ing annoying," the Frenchman quipped when queried on the issue.
"Somehow not too surprising, but we need to sit down, really have a strong think about what we can do.
"Barcelona may be warm so that should be fine, but then we have Canada and Monaco and again, if we want to fight for fourth or fifth in the constructors' championship we've got to be able to be good in all circumstances.
"That's really something we need to look into, understand and solve – as well as these small issues we had in my side of the garage, which has been quite a fair bit."
Haas was seen as a top contender for 'best of the rest' when the season kicked off, but while the pace of its VF-19 has been good on short runs, the car's performance on race day has typically crumbled on the back of its inability to keep its tyres in the optima operating window.
In Baku, Grosjean ran as high as seventh before a lock-up forced him down an escape road, insisting that during his stint he "couldn't really trust the front tyres".
"The pace on the medium was a bit better than maybe what we thought, and I could play a little bit with the guys around," Grosjean said.
"But then I locked up in Turn 15, went straight and came back, but I had to do a pitstop."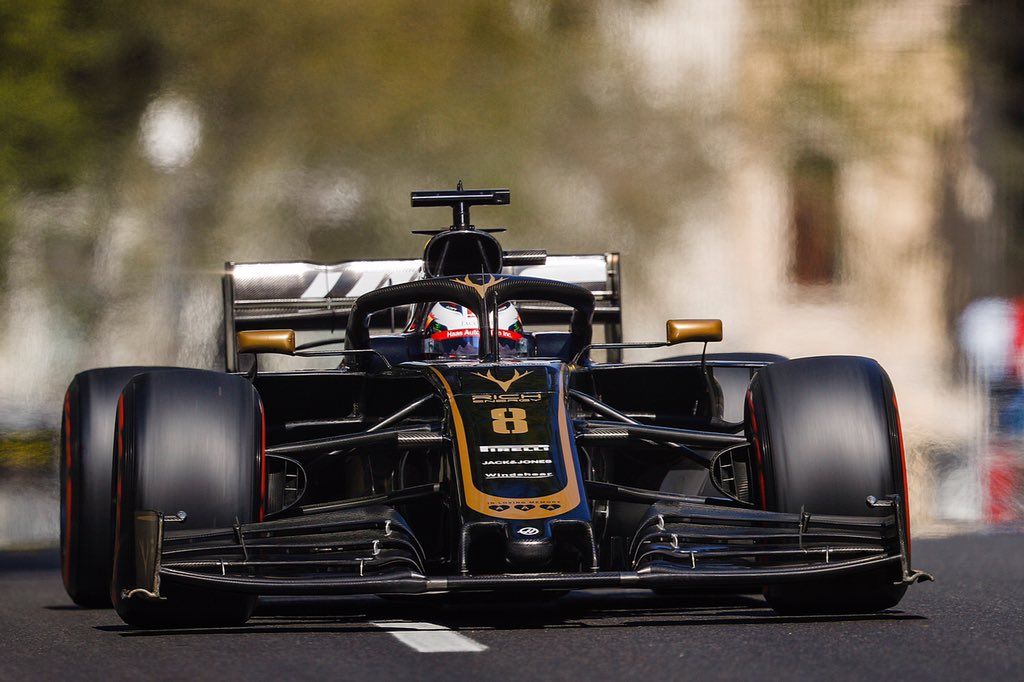 Haas team boss Guenther Steiner, who stood by his driver's tyre grievances, said the subject shouldn't even be debated, insisting "its not Formula 1".
"We spend millions and millions of dollars on these cars but if the tyres are outside their window we cannot use them," Steiner told Denmark's Ekstra Bladet.
"Others make them work better, so we must do so as well. We're the worst team when it comes to tyres.
"We'll probably get it fixed, but it's very serious. We know the cause and we must find out how to fix it.
"I don't just want to blame Pirelli. I also blame ourselves for others have found better solutions. But basically we shouldn't be sitting after a race talking about whether the tyres worked or not."
Gallery: The beautiful wives and girlfriends of F1 drivers
Keep up to date with all the F1 news via Facebook and Twitter