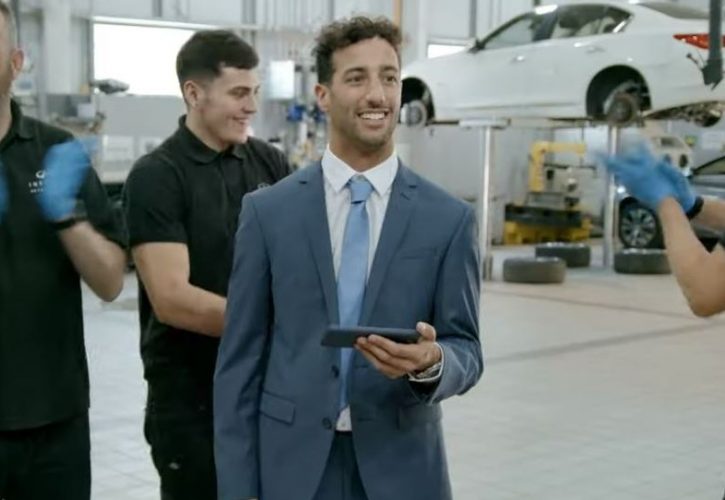 As a relentless competitor, Daniel Ricciardo always strives to perform at his peak, whether it be on the racetrack against his F1 rivals or on in the showroom of an Infiniti dealership.
But the Aussie and seven-time Grand Prix winner also knows the value of recognition, as he demonstrated in 2015, a year that left him off the top step of the F1 podium but standing tall as the recipient of a coveted Montreal Inifiniti dealership 'Employee of the Month' award.
Ricciardo had earned the accolade, not because of his famous name, but on his merit by showcasing his genuine determined fearless corporate enthusiasm.
This month, instead of heading to a beach in some exotic location during F1's summer break, Ricciardo put on a suit and tie, wore his broadest smile and volunteered to bring his precious F1 expertise to a local Infiniti dealership and for the benefit of the Renault F1 Team's technical partner.
It was a bit of a laborious process, but from the service shop to the showroom to the conference room, from sales to marketing, the Honey Badger gave it his all.
Check out the hilarious video to see just how Dani Ric handled his Infiniti 'Employee of the Month' endeavor.