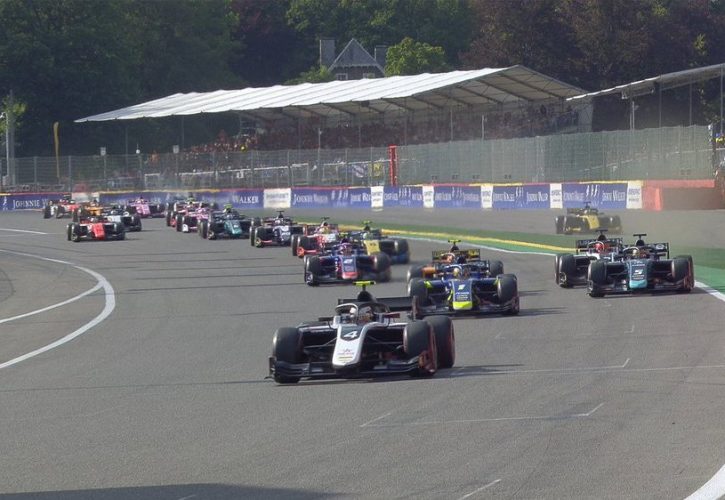 A massive multi-car accident on the second lap of Saturday's Formula 2 feature race at Spa has compelled organizers to cancel the event.
The crash took place as the field was negotiating the daunting Raidillon sweep and involved Alfa Romeo F1 junior Juan Manuel Correa, Arden's Antoine Hubert and Campos Marino Sato.
A driver appeared to lose control on the entry of Raidillon, which in turn set off a chain reaction behind.
Hubert's out of control car was hit at the top of the hill by Correa, an massive impact that cut the BWT Arden machine in half, leaving its driver stranded in the survivor cell while Correa's car was sent upside down before grinding to a halt.
Sato was able to extricate himself and walk away from the crash.
The race was immediately red-flagged and drivers returned to the pits where it was later decided to call it a day.
No information has yet been released regarding the conditions of Correa and Hubert.