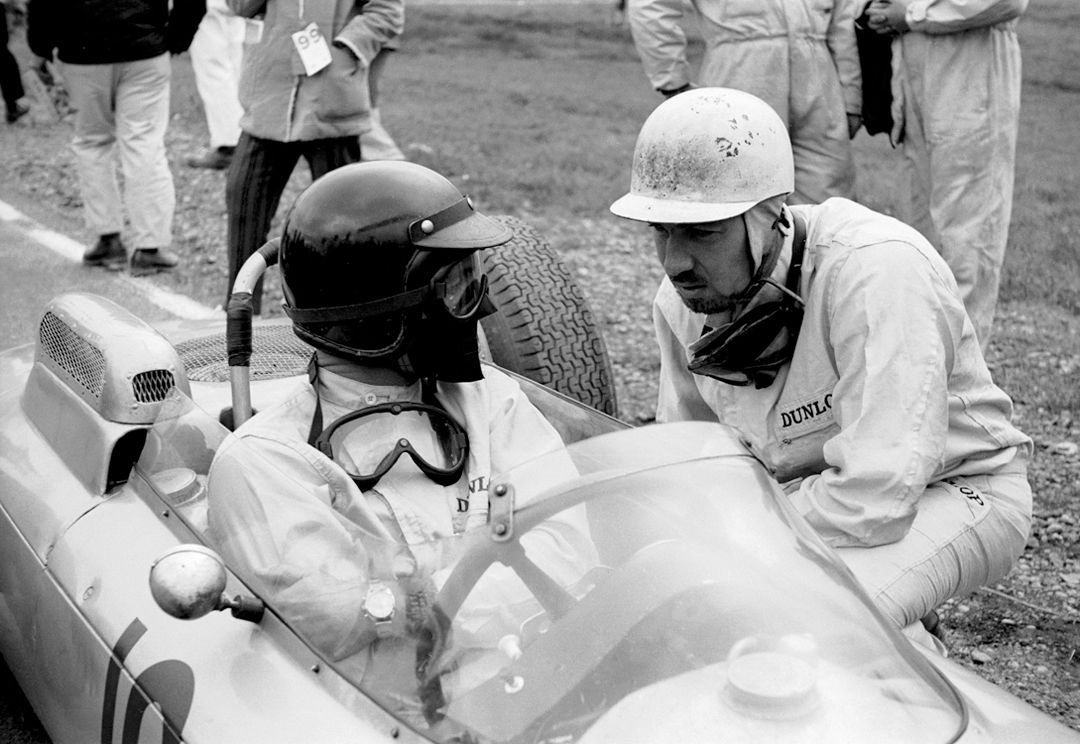 Dan Gurney pioneered the use of Bell's full-face helmet in F1 in 1968, but six years earlier, back in 1962, the great American driver was already searching for ways to improve his protection, but not from a pandemic.
In this shot taken at the 1962 US Grand Prix at Watkins Glen, Gurney is seen chatting to Porsche team mate Jo Bonnier and wearing a leather mask, which resulted in a bit of a 'Darth Vader' scary look.
The concept was quickly ditched however because of its lack of comfort.