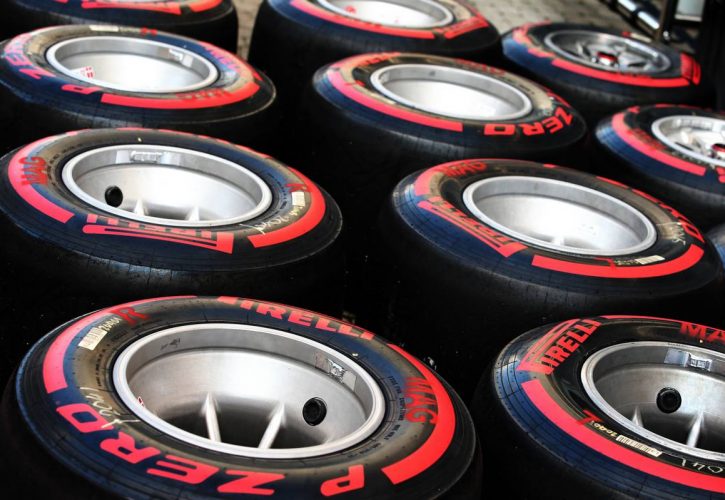 All Formula 1 teams will have an opportunity to test Pirelli's 2020 tyres at next month's US Grand Prix in Austin.
Pirelli is taking advantage of a rarely used rule within the sport's regulations that allows the supplier to introduce at certain events "a new specification dry weather tyre for evaluation purposes".
The 2020 tyre - the specification of which shall be finalized after an ultimate development test conducted on October 7-8 at Barcelona with Mercedes, Ferrari and Red Bull - will be tested in Friday's practice session at the Circuit of the Americas, with each driver receiving two extra sets of the new rubber.
"We will supply the best option to all the teams in Austin," said Pirelli F1 boss Mario Isola. "Two sets per car. This an additional opportunity to test the 2020 product.
"We are obliged to supply two sets of the same compound. We will identify a compound which is similar to one of the three selected for Austin, to make a proper comparison. The Barcelona test is a proper development test. Austin is let's say, a validation.
"The selection for the race is C2, C3, C4. The development tyre, we still have to decide, but it will probably be the [2020] C3."
Drivers will sample more extensively their 2020 tyres at the post-season three-day test scheduled at Yas Marina right after the Abu Dhabi Grand Prix, after which teams will determine their tyre selections for the first few races of the 2020 season.
Gallery: The beautiful wives and girlfriends of F1 drivers
Keep up to date with all the F1 news via Facebook and Twitter