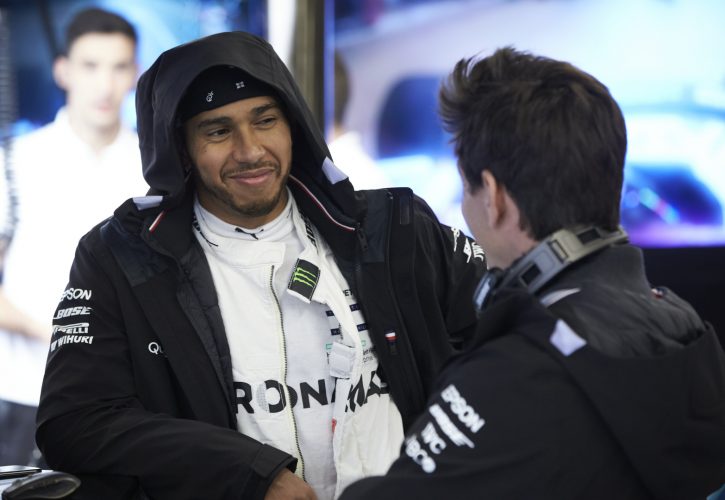 Lewis Hamilton says his future with Mercedes may depend on whether team boss Toto Wolff remains with the Silver Arrows squad beyond 2020.
Hamilton has given every indication that he wants to race on with Mercedes for the remainder of his career in F1, the Briton also contemplating an ambassadorial role with Daimler once he hangs up his helmet.
However, the six-time world champion says he will take his time before committing to a new contract with the massively successful outfit from 2021.
"When you've been with a team for so long, we are kind of joined at the hip," Hamilton said ahead of this weekend's Brazilian Grand Prix.
"All that detail can take its time. But you need to set some time aside to say 'where are we, what's the next goal, what else are we planning?'"
A key component that will weigh on the 34-year-old's decision is whether Mercedes motorsport boss Toto Wolff also extends his allegiance with the manufacturer amid rumors that the Austrian has been approached by Liberty Media and offered to become Chase Carey's successor at the helm of the sport.
"It's a difficult one because I know being stuck in one position for too long cannot always be a positive, so I always want people to spread their wings and do what is best for their careers, and only he knows what that is," Hamilton said.
"But as a business you need to have the right people in place, and he has been the right person - it has been the perfect match.
"So, I don't particularly want him to leave if I'm staying in the sport but ultimately that's going to be his choice.
"This team is not one person. It's a huge group of people. But it is important to me and I am waiting to see where his head is at.
"The sport could also be in a good place with someone like him running it but I don't know if that's more of a fun experience."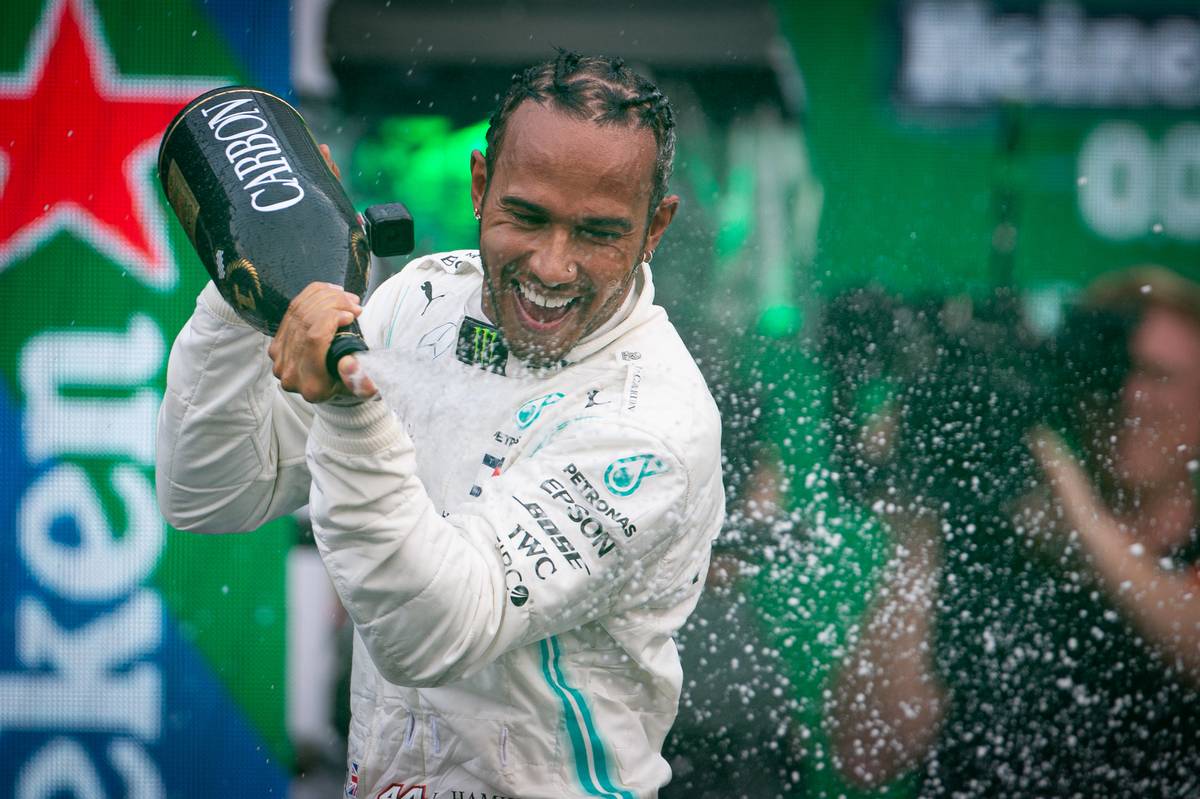 While a necessary process, contract negotiations aren't Hamilton's favourite order of business.
"it is just confrontation, isn't it?" the Briton admitted. "It's almost like I only just did this contract and I already have to start talking about the potential of the next one.
"It won't be really stressful but it's daunting when you think about it coming up, also because you are committing to a period of time and it's sometimes hard to think that far ahead.
"But of course, it's nice to be wanted and hopefully soon we'll get that sorted."
Gallery: The beautiful wives and girlfriends of F1 drivers
Keep up to date with all the F1 news via Facebook and Twitter