A short video edit of Monday's epic ride swap between Lewis Hamilton and Valentino Rossi and a couple of pictures have just emerged on the internet.
The six-time F1 world champion and the MotoGP legend trade wheels in Valencia in a high-profile event organized by the two mega stars' common sponsor Monster Energy.
Not much has transpired from the track day so far, except a comment on social media from Hamilton who denied a report in the Italian media which stated that the Mercedes driver had crashed Rossi's Yamaha bike.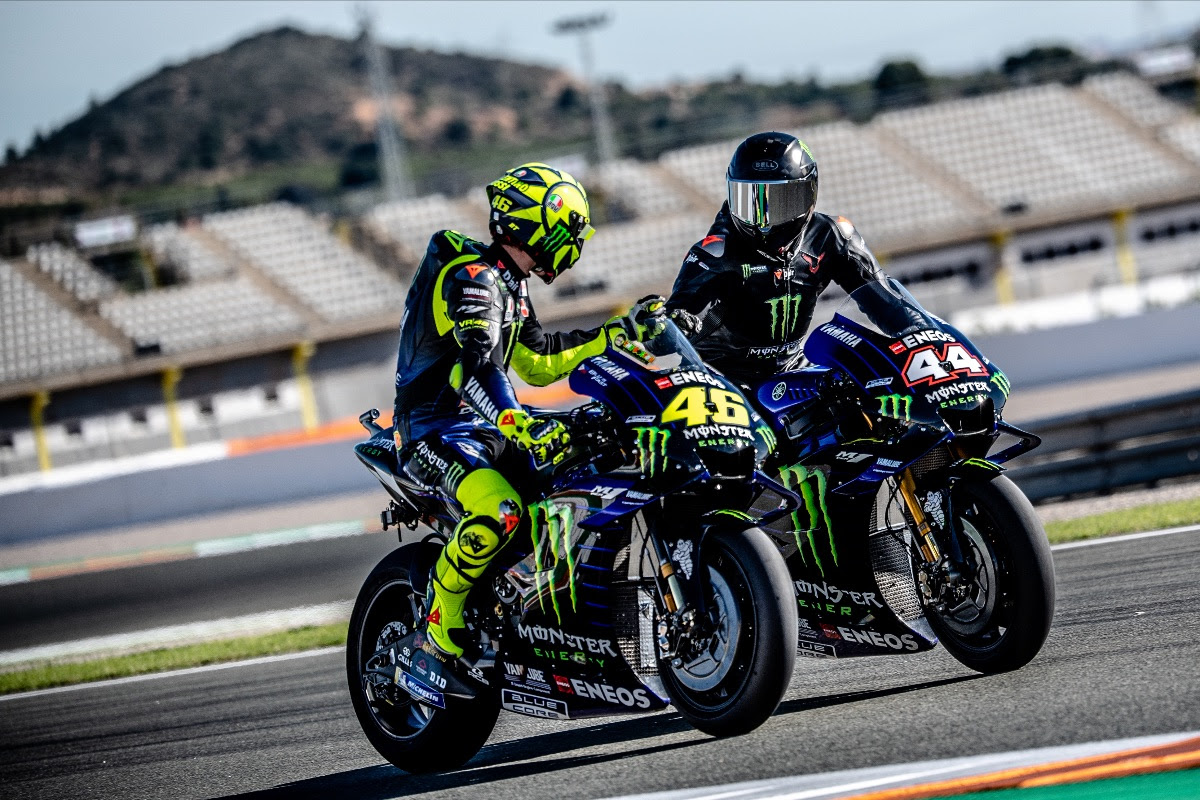 However, on Wednesday, a piece of footage of Monday's ride swap was posted on Twitter (see hereunder), with the short video showing Rossi onboard a Mercedes emblazoned with The Doctor's famous #46 and Hamilton saddling the MotoGP bike.
Sneak peek of Lewis-Valentino swap---via lorenzofaraoni7#F1 #MotorGP #LH44VR46 #MonsterEnergy #theswap pic.twitter.com/pRZEHeIWqh

— Lewis Updates (@LH44updates) December 11, 2019