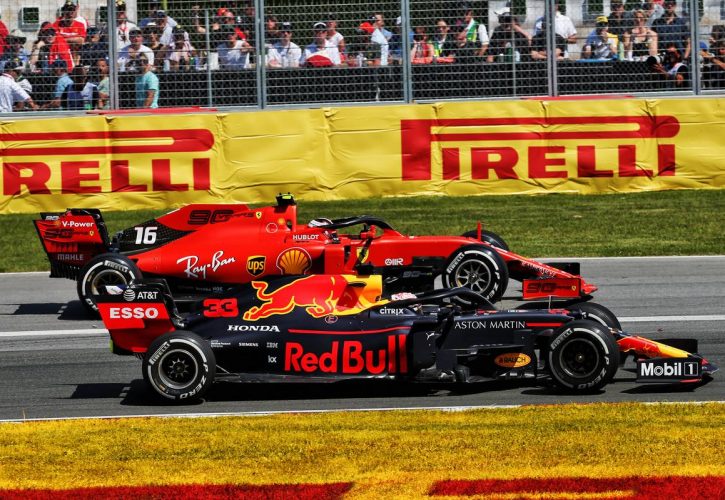 Mercedes engine boss Andy Cowell has been impressed by Honda's progress this season, insisting the Japanese manufacturer has exceeded Ferrari in terms of its development rate.
After struggling for the better part of four years to get to grips with Formula 1's hybrid technology, Honda flourished in 2019.
Honda's three wins with partner Red Bull and driver Max Verstappen showcased the massive progress achieved by the Japanese engineers in terms of both sheer output and reliability gains.
Cowell sees the combined forces of Red Bull's chassis design abilities, Honda's power unit and Verstappen's skills as an overall impressive package, even if Ferrari holds an edge over its rivals in the engine department.
"Honda are the best improvers this year, they're way ahead of Ferrari in terms of development rate," Cowell said in a Motorsport Magazine podcast released this week.
"Red Bull can make championship winning cars, Max Verstappen is formidable and Honda… their investment in what they're doing is huge and their determination is huge.
"And that's showing on track, and you can see that the structure and sound decision-making being done. It's going to be exciting."
Contrary to his colleague at Brackley, Mercedes technical director James Allison, whose design department is embracing the challenge of tackling Formula 1's new 2021 regulations, Cowell's team at Brixworth will be dealing will an almost identical set of engine rules in the future.
Does Cowell feel disappointed by the sport's decision to favour stability on the power unit front moving forward?
"As an engineer that likes to be creative, likes new challenges, likes to be in the mire of a new challenge, fighting his way out, then yes, I wish there was more change," he admitted.
"But I think Formula 1 is moving in the absolutely right direction, and I think the V6 and ERS (Energy Recovery System) power unit that we introduced in '14 is now absolutely the right power unit.
"And I think it's good that the four manufacturers just iterate more and more. Let's have a close battle with the same set of regulations, I'm up for that.
"And then let's come up with a new set of regulations for maybe 2026 which is perhaps a bit more of a step away from what we've got now."
For all the wizardry and engineering acumen he likes to apply in the confines of Mercedes' HPP engine department at Brixworth, Cowell admits he's a racer at heart and loves being on the battlefield.
"I love an engineering challenge but I enjoy the challenge on the track more, the thrill of a full race weekend and 21 races over the championship, from March through to December now.
"If we can have six cars going wheel-to-wheel at every single race and there are some racing incidents that end up deciding it, well that's a cracking championship!"
Gallery: The beautiful wives and girlfriends of F1 drivers
Keep up to date with all the F1 news via Facebook and Twitter