Fernando Alonso isn't sure he'll renew his Dakar experience in the future but if he does, the Spaniard will target an outright win.
Alonso broadened his already vast motorsport horizons with a two-week desert trip to Saudi Arabia, an experience filled with the unavoidable setbacks and complications associated with the grueling world of rally-raid competition.
Despite the difficulties that popped up left and right on the Dakar's trails - including a double-roll down a dune earlier this week, Alonso and Toyota Gazoo Racing co-driver Marc Coma finished the event in a respectable 13th position.
The pair failed to win a stage outright but finished runner-up on Day 8 and managed to snap at the heels of the front-runners when spared any setbacks.
"I have felt competitive almost every day," said Alonso at Friday's finish at Qiddiya.
"On this last stage, we had a puncture, we caught Yazeed [Al Rajhi] and we still finished fourth, so I think we would have been in with a shot at winning the stage."
Overall, the two-time F1 world champion and double Le Mans winner was encouraged by his performance. Yet Alonso has yet to decide if he'll give the Dakar a second shot.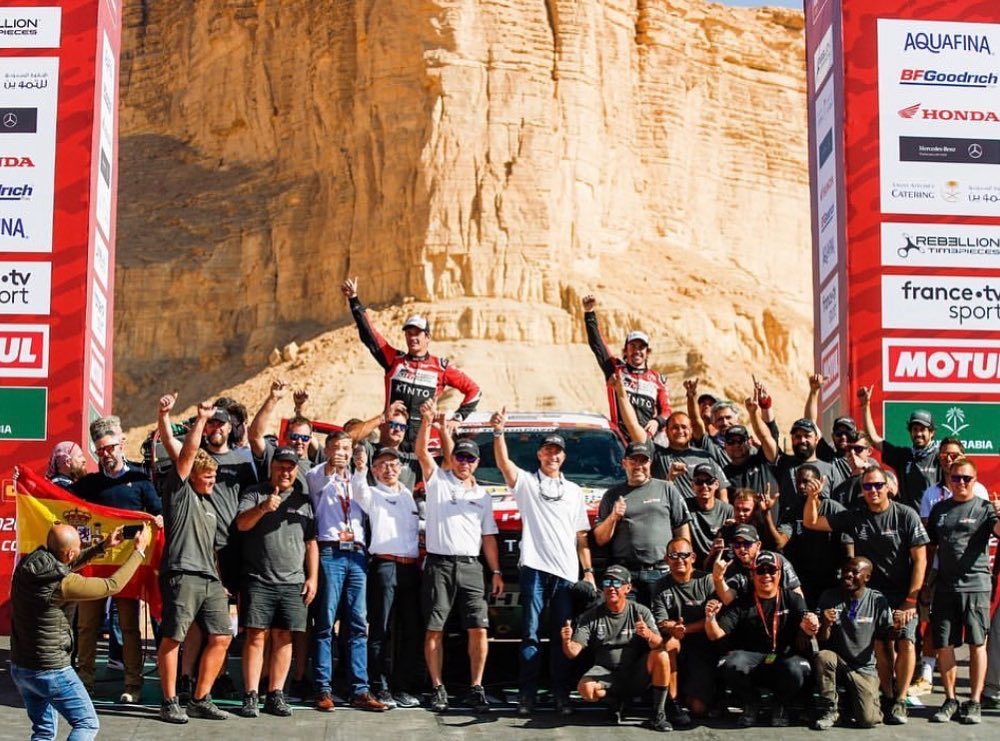 "If I decide to enter the Dakar again, it would be with high expectations," added the 38-year-old. "I don't want to think about it now. I'm happy with how it went.
"Logically, after this first experience, and having been competitive, if I race in the future, I'll try to do it to win, to add an important victory to my career.
"But there's time for that [decision]. I would have to have a more precise and detailed preparation and have the best equipment.
"If you like racing, spending holidays in a car is a good option. We'll see."
Alonso's next big sporting chapter will take him back to Indiana in May where he'll attempt to qualify for his second Indy 500, likely driving an Andretti Autosport entry although the endeavor has yet to be confirmed.
Thereafter, Alonso will have the entire summer to ponder his future, and perhaps even a return to F1!
Gallery: The beautiful wives and girlfriends of F1 drivers
Keep up to date with all the F1 news via Facebook and Twitter