Lando Norris' status as a Grand Prix driver is on the rise, but the McLaren charger won't be leaving gloomy England for Monaco's sunny and tax-free shores anytime soon.
As an F1 driver's career gains traction, astute financial planning usually dictates a transfer to a more accommodating tax haven, or even to a sanctuary - like Monte Carlo - where residents pay no income tax at all.
But Norris isn't interested in joining his colleagues in the glamourous Principality and savouring its many perks, fiscal or other.
The 20-year-old has not only chosen to remain the UK, at least for the foreseeable future, he's just moved from Guildford to a new pad that literally sits at a stone's throw from Woking.
"I'm firmly set in the UK," Norris told the media at the launch of McLaren's 2020 car at Woking on Thursday.
"I have changed place, even closer to McLaren. I timed it the other day - it took me three minutes 20 seconds to get from here to my new place! That's driving within the speed limit," he was quick to add.
Norris justified his reasons for not succumbing to Monaco's fringe benefits, insisting his personal happiness goes hand in hand with his social life in the UK.
"I like going to London, I can be with my friends and have a lot of fun. If I move to Monaco I'm not going to enjoy things at all," he reasoned, also insisting that his currently earnings in F1 don't warrant a move offshore.
"My enjoyment takes over everything else at the moment and is more crucial for how I want to be and how I want to live life."
Over the course of his maiden season in F1, Norris gained a huge amount of followers on social media, thanks to his impressive results but also in large part thanks to his light-hearted interaction with teammate Carlos Sainz, his wisecrack memes and general wittiness.
However, the young Briton realized last year that there was a drawback to his online playfulness which sometimes generated criticism and negative feedback from those who believed - quite wrongly - that he did not take his top level job seriously.
"I'll still be who I am, I'll still do everything I do and have fun and still make jokes," he said.
"But there's times where sometimes maybe I need to, not shift my focus because I still worked hard... but things can get portrayed quite differently from what I know and see from doing myself compared to the outside world.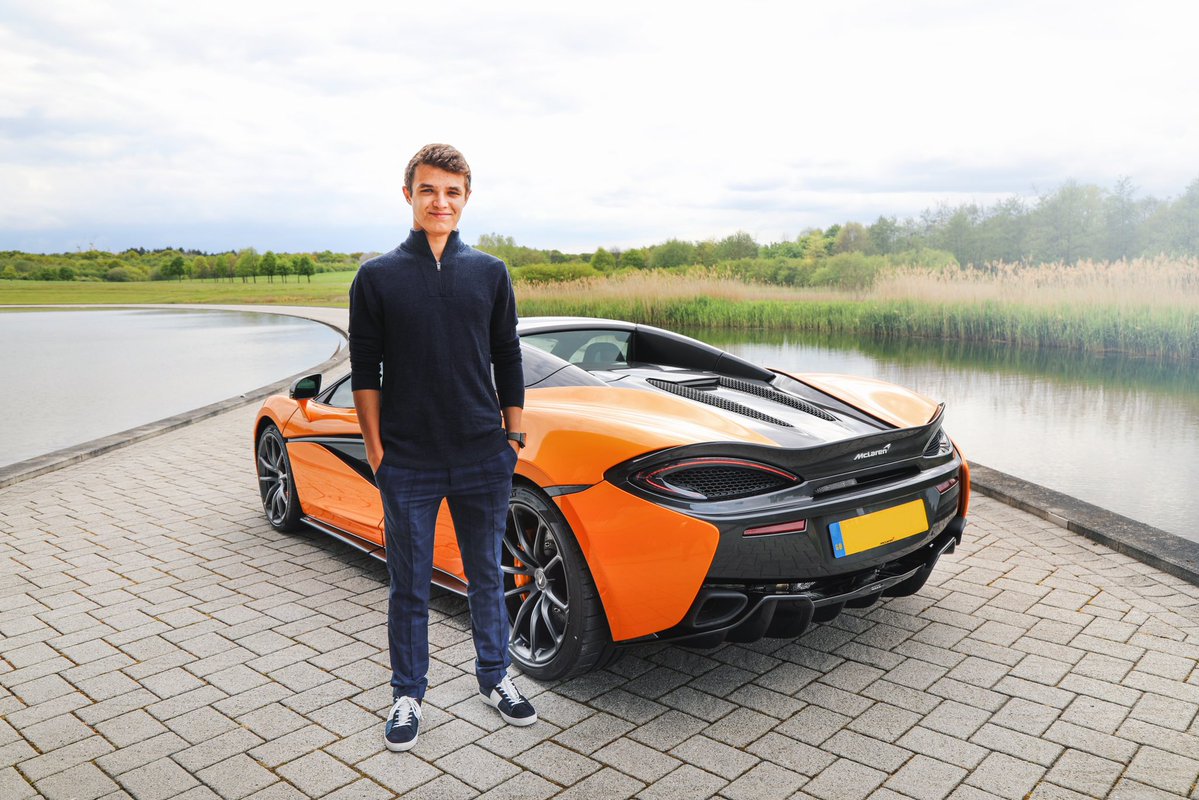 "A lot of people see me make jokes and whatever. And therefore they turn and put a lot of blame for mistakes I do on me having fun and them seeing me look like I'm not focused compared to other drivers.
"I'd say 90% of the time it doesn't affect me at all," he said, referencing the criticism that occasionally comes to the surface on his social media feeds.
"I find it quite a good laugh to see what people can come up with, ideas and rumours people have and think about.
"But there's still times when you see things that kind of play on your mind a bit. I wouldn't say it's affected me in a good or bad way."
Gallery: The beautiful wives and girlfriends of F1 drivers
Keep up to date with all the F1 news via Facebook and Twitter