McLaren drivers Carlos Sainz and Lando Norris were their usual ebullient selves at the sight of the team's new car as it was rolled out to the public for the very first time.
Both drivers expressed their enthusiasm and confidence in McLaren's new challenger, an evolution of last season's car but which encompasses Sainz and Norris' comments and feedback.
"I like it, I like it a lot," said Sainz, alluding to the car's striking new matte livery.
"I just think the new matte finish and all the work that's been put into this car, it looks great. It looks a bit tighter, slimmer, just better I think."
Regarding the papaya and blue matte finish, it was revealed that Norris had a hand in the design, which incited the young Briton to joke that he had "pretty much designed the whole thing"!
"This car is based on last year," he said. "Everything we went through last year, all our comments and discussions between us as drivers has been put into this and based around that.
"It's a lot more my car, we've had the input into making this, so it feels a lot more my baby."
Sainz believes that slowly but surely, McLaren is recovering its former lustre.
"With every single member of the team, we've managed to put together hopefully a better package, a better car," he added.
"There's been a lot of work put behind this thing, and I just have the feeling that everything's coming together a lot better, we're growing as a team, we have positive momentum going and we want to carry that over for this year."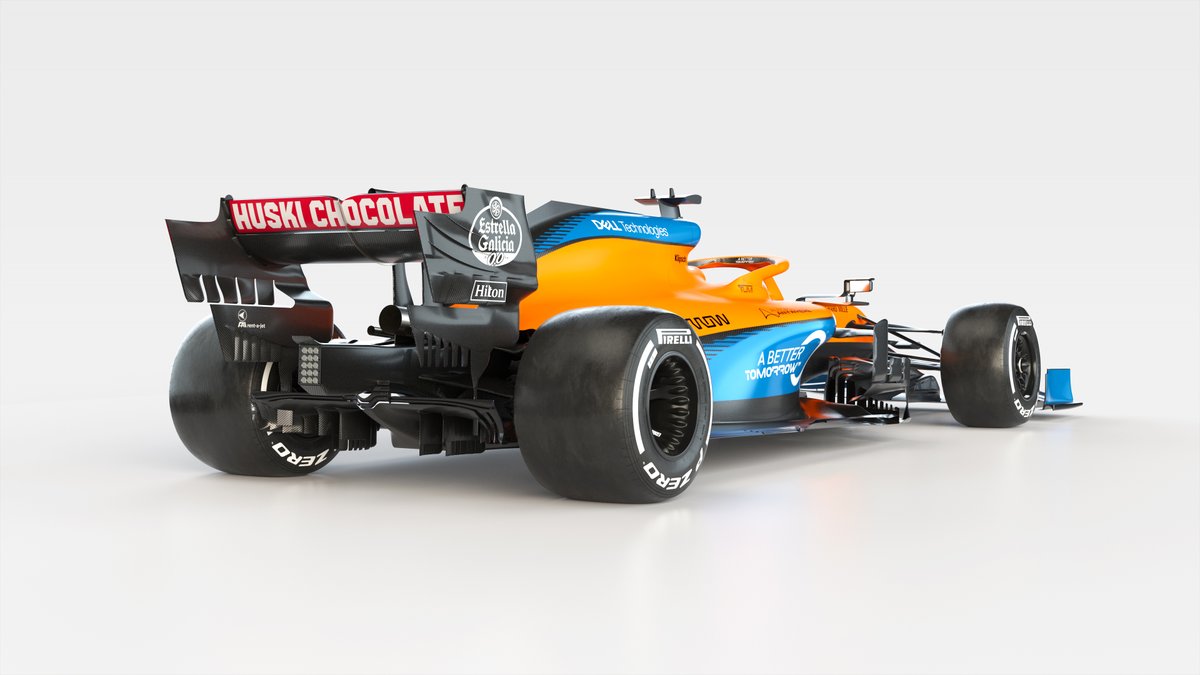 As relationships between teammates go, the harmony and camaraderie between Sainz and Norris is second to no other pairing on the grid, and the healthy emulation is a big benefit for McLaren.
"We managed to develop a good relationship with each other but also a good working relationship inside the team," Sainz said.
Norris is on the eve of his second season of F1 and the 20-year-old approaches his sophomore year with an improved sense of confidence.
"Especially working with Carlos, there's a lot of things I had to improve on and work on," Norris commented. "It's been good. It's made it a lot more fun, especially in my first year in Formula 1.
"I've been able to settle into things a lot quicker than I thought I would and a lot of that's been down to Carlos and how we got along and helped each other.
"It's been a lot of fun and I hope to continue that way."
Gallery: The beautiful wives and girlfriends of F1 drivers
Keep up to date with all the F1 news via Facebook and Twitter