Former Formula 1 team boss Eddie Jordan has revealed who he thinks is the best driver of all time - and it's not Michael Schumacher, the man he famously gave his original F1 break to in the 1991 Belgian Grand Prix.
"I have a little issue with Michael Schumacher," he revealed in a lengthy video interview with the Off The Ball website this week.
"People often say to me, who is the best driver I ever had? We talk about [Heinz-Harald] Frentzen and we talked about [Giancarlo] Fisichella, we talked about [Rubens] Barrichello and [Eddie] Irvine.
"But we left a couple of people out - Johnny Herbert who won a championship with me, and [Jean] Alesi," Jordan said, who was keen to point out that Ayrton Senna had also received an early boost to his racing career from Jordan, back in Formula 3 in 1982.
"People don't often reflect or remember that Senna started with me, just like Damon Hill did - another world champion - and then Michael," Jordan continued.
"But if you put them altogether and if you're asking me which is the best driver, because I think that's what you're referring to when you're talking about Michael's talent, then of course he had outstanding talent. But so had Senna!
"It's always a really difficult call to know which of the two [was best] and I'm usually the one who causes some consternation or chaos with this because I believe neither of those two drivers were the best that I've driven against or been part of.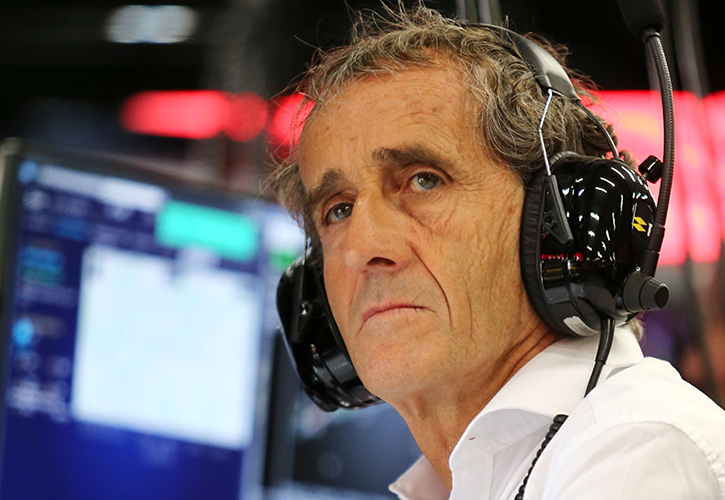 "I always come back to Alain Prost," he revealed. "People kind of say, 'Are you being serious?' But you know, the thing is Alain Prost won four world titles. He lost one by half a point, and [narrowly] lost another world title.
"What I liked about Alain is that he stood the test of time. He now works with us, he's on the French television [coverage of F1], he's still the same guy.
"What he achieved - as a young Frenchman at that time - is amazing," Jordan continued. "But the one point that comes out for me stronger than anyone else is that he never minded who his team mate was. He was a team player."
And in Jordan's view, it's this precise comparison that marks down Michael Schumacher in his estimation.
"When I reflect back on all of the contracts that I had to sign with Ferrari with the great Michael Schumacher, there was no doubt about he was an outstanding talent, but he lets himself down in one area for me.
"That one area was that in every contract I signed - with Irvine, Barrichello, whoever they were - there was a clause there that they always had to play second fiddle to Michael Schumacher.
"I just wish for his own [sake], for my belief, I want him to be the best - but I can't. And the reason I can't is because he manipulated people's contracts.
"He was passing people [like Felipe Massa] - 'he is faster than you' - and it just sticks in my mind. I just feel that [it was a shame for] somebody who had the most unbelievable natural talent, in a similar sort of level to Senna.
"Ayrton Senna was adored, and is revered even to this day. Most people will say that he was their favourite driver. They may not say he was the quickest driver, but you know there is an argument to support that too.
"Overall, a wonderful person. For motor racing he did so many things," Jordan noted. "People have more of a love for Senna because they wanted to believe he was the best - but Michael was probably the most talented.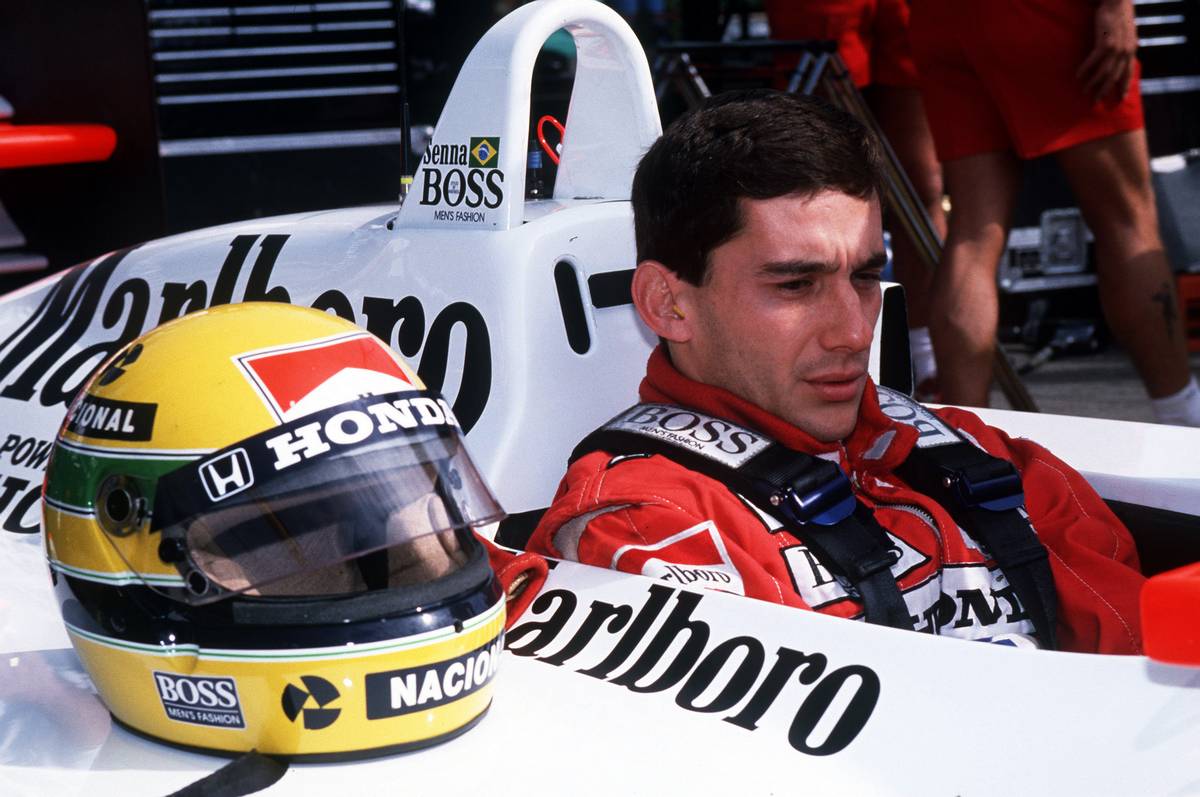 "But for me, the best driver I've seen in the time, say the 30 years I was around the thing, was Alain Prost."
But despite his clear admiration for Prost, Jordan disputed the idea that the Frenchman - often dubbed the 'Professor' due to his logical and analytical mindset - benefitted from a cool, dispassionate approach to the sport, while Senna was all about fire, bravery and natural talent.
"Senna had that Brazilian sense of style, charisma, look, appearance - his attitude, how he went about things," Jordan conceded. "Yet at the same time, you can't imagine how professional he was.
"He was the last person in the motor home or paddock at night, going through each and every detail of the car. He would walk out of the motor home and go and say, 'What do you think about this?' And I only had him for a very, very, very short time.
"If you ask any of the people at McLaren, or even at Lotus when he went there, or Toleman - they will all tell you that no one ever dissected the car as much as he did before the race."
However, Jordan's assertion that Prost is the greatest F1 driver of all time over Senna and Schumacher concluded with an update - and a sting in the tale.
"It's probably going to change very shortly, because I do feel that Lewis Hamilton has achieved all of those things," he said. "Okay in a different era, where there is a monopoly, the car is quite simpliy staggering.
"Nevertheless he's maximised it. So I would say by the next couple of months, if there is a championship this year, we'll see yet another world champion achieving seven world titles.
"I think Lewis Hamilton has every chance to be the greatest driver of all time."
Gallery: The beautiful wives and girlfriends of F1 drivers
Keep up to date with all the F1 news via Facebook and Twitter