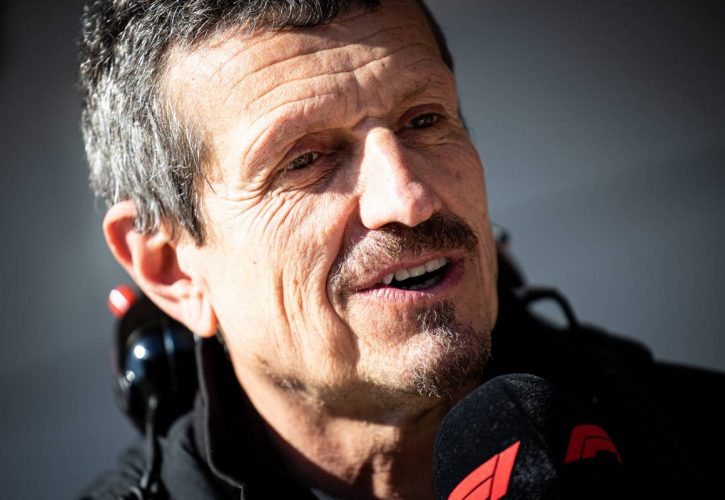 Haas F1 team principal Guenther Steiner says that Formula 1 has to adjust its current business model and ensure that it makes financial as well as sporting sense for everyone involved.
The disruption caused by coronavirus has put extra financial strain on all teams, with speculation that four or five teams are at risk of collapse if the situation is not addressed in time.
It's resulted in calls for a much more aggressive cost cap than originally planned for 2021, something that it being resisted by Ferrari. However Steiner remains optimistic that F1 will find a sensible way forward.
"I hope that at some stage this could be a break even business because that's what it should be," Steiner told Motorsport.com this week.
"We need to try to make a business out of it, and not an investment business with no return," he insisted. "I hope everybody agrees to some terms that everybody can hopefully make a business out of it. That's the aim."
Steiner said it would be a mistake to think it was just the smaller teams that were on the brink.
"This is for the benefit of F1, not for the benefit of the small teams. We don't want to benefit, we just want to have the same opportunity.
"Some of the big teams should start to think about it," he said. "They don't want to have just a hole in the ground which you have to fill every year with dollar notes.
"How long it will take I have no idea. But it's a good point to start now, to think about it seriously again.
"The day I feel that that is not achievable, I can speak up, as you well know. 'It will never fly. So why should we be doing it?'"
He added that he had a responsibility to team owner Gene Haas to keep him informed about the reality of the situation, and where his millions of dollars are going.
"If I wasn't hopeful that we can achieve it, I would say to Gene: 'Don't do it,'" he said. "Otherwise I would be lying to him."
"I would say it makes a lot more sense for F1 to have teams like Haas around," he continued. "If we go, a few teams, there is no benefit from it."
But it's not just money that motivates a racing team, Steiner explained. Success on the track was also an important factor in retaining teams.
"We need to be clever enough to find a compromise between the big and the smaller teams, that they're all there, and all competitive.
"The small team is not asking to win the races. The small team is just asking to be part of it, and to have a level playing field. Nothing else.
"I'm not saying that everybody needs to win races, but you need to be able to have your day, and that you're not three or four seconds off.
"Nobody wants to be participating on a basis where you know that you just can finish last. [In that case] you go and do something different in life.
"Especially if we're talking about people who put lots of money in. There's a lot of things you can do with money, and coming last is not one of them. Not many people want to do that.
"In the end I think we are all smart enough that we find the solution so that we have got ten teams going forward, and F1 wins."
Gallery: The beautiful wives and girlfriends of F1 drivers
Keep up to date with all the F1 news via Facebook and Twitter