Former McLaren driver David Coulthard says his old boss Ron Dennis instilled a "fear factor" at the Woking-based outfit during his time at the helm of F1's second most successful team.
Under Dennis' management which began in 1981, McLaren won 158 races and seven Constructors' world championships, the Briton also overseeing ten Drivers' titles.
Coulthard, who raced for McLaren between 1996 and 2004, remembers Dennis' no-nonsense, ruthless management style that delivered the goods but engendered fear among the troops.
"He had a clinical approach," Coulthard recalled, speaking to Britain's Channel 4.
"When he started his career as a mechanic he didn't like people having dirty hands. That whole approach to how the cars are prepared was a vision to be more science-driven rather than the old greasy garage method.
"There is no question that he set the tone. He expected a motivated crew to be there fully delivering on their skills.
"The world has changed but in many ways you can say he ruled with a fear factor.
"If he saw someone in the garage with their hands in their pockets he would say 'I don't pay you to stand around with your hands in your pockets', there was always things like that.
"He had such a clear vision of what he expected and had such high standards that it had everyone slightly on edge."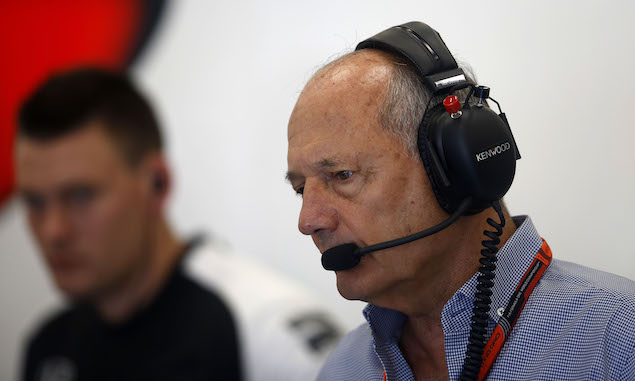 For all the angst or apprehension that Dennis diffused, Coulthard says he never broke out a sweat when dealing with his very successful McLaren boss.
"No I wasn't scared of him, he was a great boss and great with the drivers," Coulthard added.
"His vision for the drivers, which was probably driven by what he had seen with Prost, Senna and the greats of that era when he was first running teams, was that he wanted you either in the gym, in the car testing or developing, or he wanted you lying on a beach somewhere to just enjoy life.
"So I thought 'hey, that contract seems pretty good…and you get paid!"
Gallery: The beautiful wives and girlfriends of F1 drivers
Keep up to date with all the F1 news via Facebook and Twitter