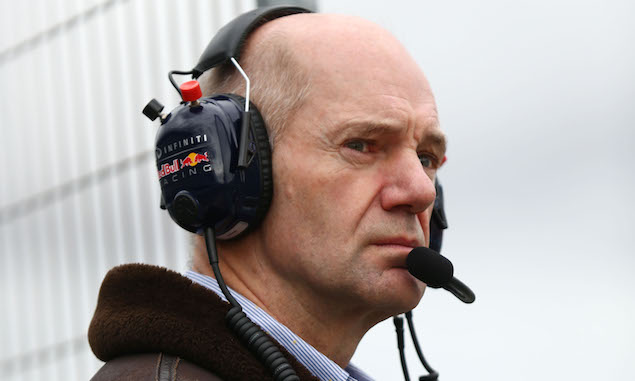 Adrian Newey says his decision to reduce his influence at Red Bull was due to a need to take a break from the pressures of F1.
Red Bull's chief technical officer stepped back from F1 at the end of the 2014 season, focusing more on other projects within Red Bull Technology. While he has made clear his disillusionment with the current power unit regulations, Newey also says he felt drained following a run of four consecutive constructors' championships.
"My role in F1 … I have stepped back a little bit at the moment to look at different projects," Newey told The National. "I have hugely enjoyed my career. It's been a fantastic career. I would like to be involved in some other areas of engineering before I finally retire.
"So I am planning to get a little bit involved in a road car project. I have also done a small amount of work on an America's Cup boat. So different things just to stimulate myself because I must admit that at the end of those four championships years [2010 to 2013], I was quite tired.
"F1 is quite high-pressure. If you do it year-after-year, it can be quite exhausting. So I just felt I needed a little bit of a break and I have just stepped back a little at the moment. Still involved, but stepped back a little bit."
Honda exclusive Q&A: Realistic expectations for 2016
Feature: What happens on any given F1 Saturday?
Technical preview: What changes in 2016?