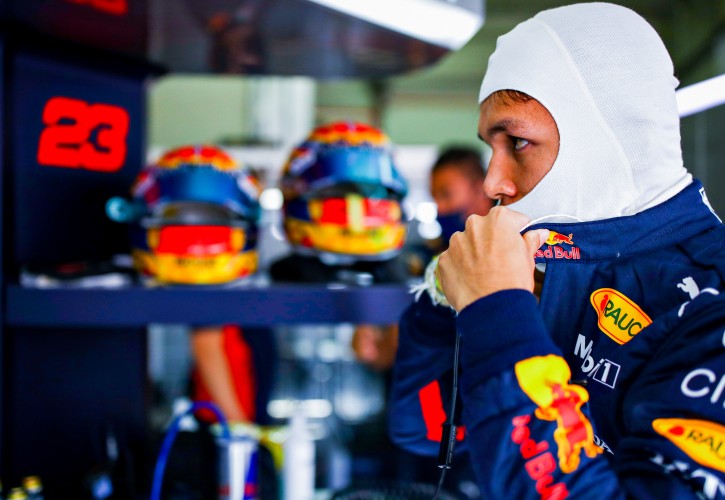 Jenson Button says Alex Albon's current predicament with Red Bull Racing reminds him of his early days in F1 and the struggles he himself endured in his second season in the sport.
After last year's summer break, Albon was given Pierre Gasly's plum seat at Red Bull alongside Max Verstappen. The 24-year-old acquitted himself well in the latter part of the 2019 season, missing out on a podium finish in Brazil after he was inadvertently punted out of the race by Lewis Hamilton.
But this year, Albon has significantly underperformed his Dutch teammate and generally failed to live up to the expectations placed upon him, a shortfall that has called into question his future with Red Bull.
In an interview with British automotive journalist and driver Chris Harris, Button recalled how his second season in F1 revealed a few crucial weaknesses that would have jeopardized his future had they been left unaddressed.
"I was having so much fun and my first year of F1 was so straightforward," Button told Harris on the latter's Collecting Cars podcast.
"The [Williams] car felt great, Sir Frank [Williams] and Patrick [Head] were so forgiving, I don't think I ever crashed in a race to be fair.
"Then the second year I got signed up with Benetton, really excited, and yeah my talent was not enough. I was terrible at engineering a car, I had no idea what to do, and no understanding of a racing car at all.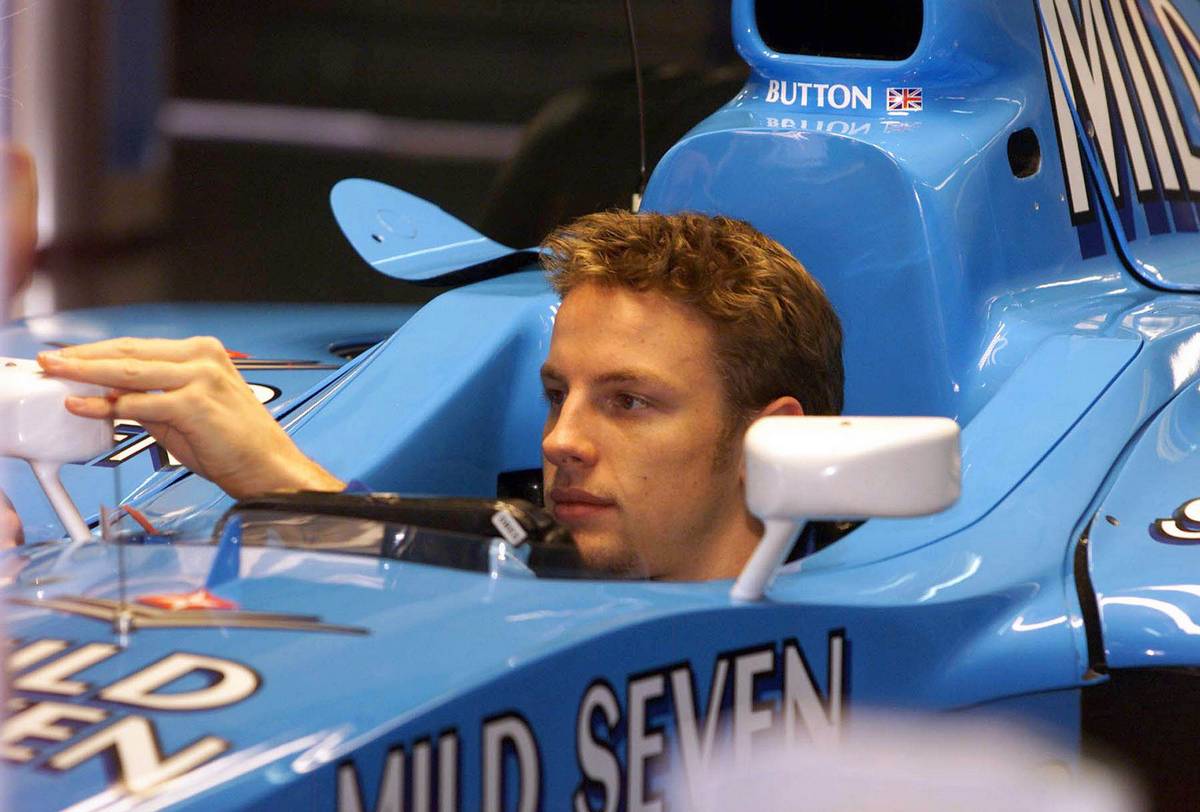 "I remember when I got my drive with Williams, I drove the car and I was two-and-a-half tenths quicker than their test driver, and then they made me do an exam.
"They said 'right, here are the questions, fill out the answers'. I had no idea, I got probably three right in 20 questions.
"The Williams just worked, and I got in the Benetton and it was upside down, nothing worked.
"My team-mate was Giancarlo Fisichella who is notoriously good at driving really bad cars, so he blew me away a lot of the time, and mentally that really hurt, I didn't get it."
A fledgling Button quickly lost confidence in Benetton's challenging environment.
"I really struggled because I just didn't think I was good enough, 'I'm not driving quick enough, I just don't have any skill'," he added.
"And to be fair Flavio [Briatore, Benetton team boss] was very tough on me.
"I remember I finished 7th in Monaco which these days wouldn't be too bad, I was just off the points for top six. And he said, 'what were you doing, were you driving around looking for an apartment or a boat to buy?'
"My power steering had failed as well in the race, my hands had blisters, not like these days where it's just easy power steering. And so it was really tough, but I needed that otherwise I wouldn't be racing in F1 past 2002.
"They really pushed me hard and they said 'you need to knuckle down, you need to do the engineering work'.
"My engineers were softies, I'd get away with murder with them. I'd turn up late, wouldn't really understand what was going on."
Button believes Albon's confidence has been similarly battered at Red Bull, although the 2009 world champion thinks the Milton Keynes-based outfit is doing its best to support its driver.
"I'd be Albon, seriously," he said when asked how he would fair as a young driver today.
"I think that they [Red Bull] have actually turned a corner with how they're treating their young drivers.
"I think over the years they've been tough, especially with Gasly, I think with Albon they've realised they need to take it a bit easier, and maybe work with him with engineering and try to get him up to speed.
"I think the biggest is he's got the quickest driver in the world for outright speed as a teammate, who has also set the car up like he wants it which is on the nose, very oversteery, and no-one else can drive it."
Button reckonss Verstappen - a nine-time Grand Prix winner - is indeed the fastest contender over a single lap in F1.
"Over one lap I think he is," said the Briton. "In the race I think him and Lewis are up there, I also think Charles [Leclerc] is with them, at the moment Daniel [Ricciardo] is with them.
"I think those four stand alone."
Gallery: The beautiful wives and girlfriends of F1 drivers
Keep up to date with all the F1 news via Facebook and Twitter